Imagine a family setting up to see their star swimmer perform in the state championship. Their precious little pride and joy has been ahead the whole season, by any standards it would seem like they had it in the bag. Then a freshman comes from behind, steals both titles and breaks not one, but two school records. That freshman is Melissa Cienega.
The comeback kid of the swimming state CCCAA (California Community College Athletic Association) championship can now add Pasadena City College Women's Athlete of the Year to her ever-growing resume and joins PCC alumna Shannon Cheung as the only women's swim champions from PCC.
Her growing list of accolades are just the tip of the iceberg of what we should expect from Cienega in the next year according to coach Terry Stoddard.
"So many teams performed so well, so many women performed well and had great performances for Melissa to stand out. How do I think she got it? Tenacity. She had to come from behind all three of her races. It's so easy to give up right? You're behind. But she almost feeds on that. It gives her energy," Stoddard said.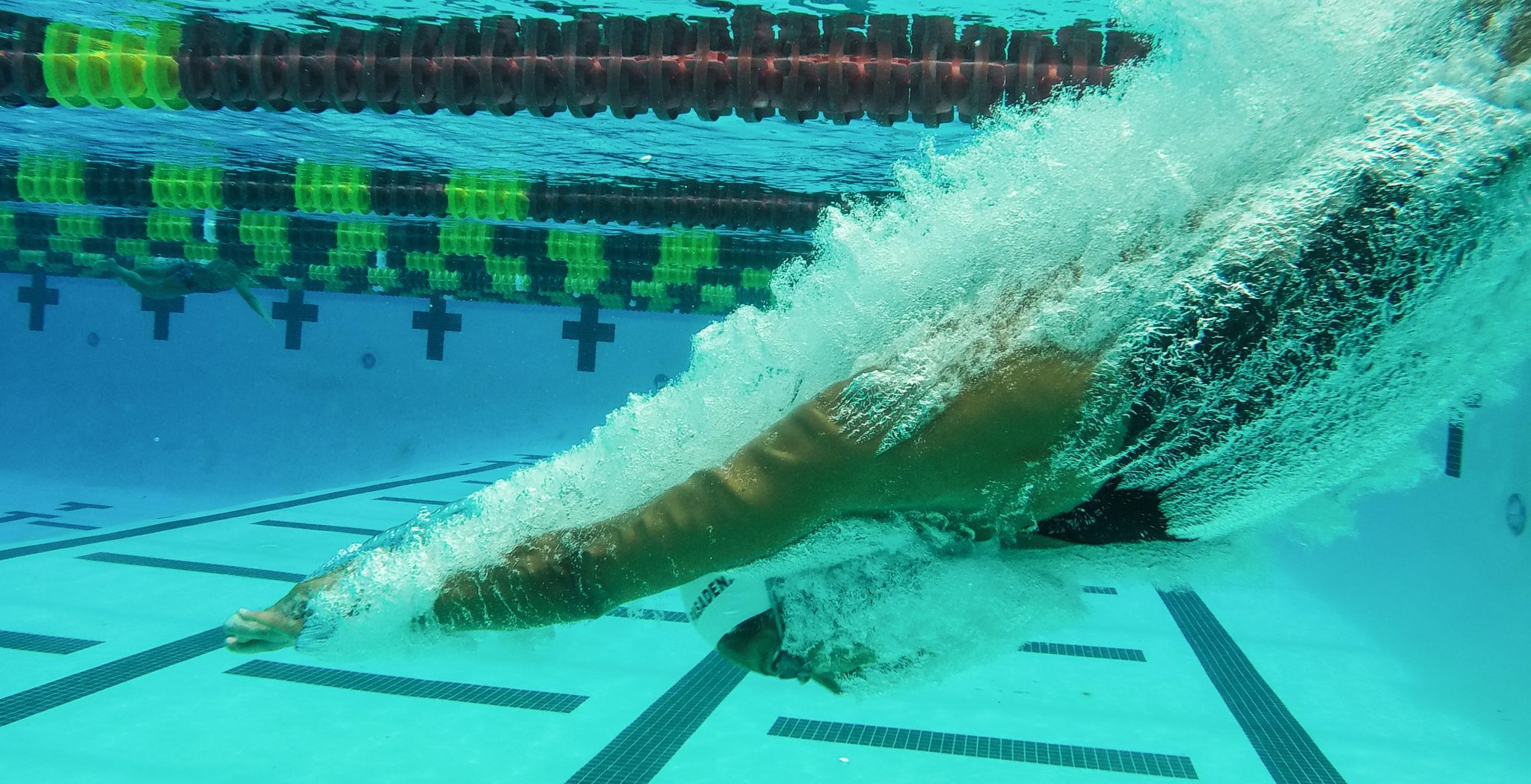 Cienega follows a line of swimmers from Mexico City where her father, Julio Cienega, was on Mexico's national swim team and almost made the Olympic team in 1984. With so much talent in her blood she didn't get a choice — swimming was what the family did and she started at the age of 7. Before Cienega knew it, she was on a swim team.
"He must have seen the talent in her. He swims, he competed at the Master's National. I'm grateful for his good eye on that one," Stoddard said.
Her father goes to every swim meet no matter the time of day, or the distance or day of the week. Unlike other collegiate sports that start in the evening, swim meets start in the middle of the day and can be over five hours long. But her father takes the time.
Distance swimming is a feat that isn't for the faint of heart, let alone breath. Cienega can hold her breath for two minutes and completed her mile for the Championship at a blistering 17:46.85.
She managed to pull ahead in the very last 25 yards to overtake her competitor Katya Burjakowsky of Orange Coast College (OCC) by .81 of a second.
Both Sierra Cox, who Cienega overtook in the 500 event, and Burjakowsky were favored to win. Burjakowsky even had a six-second lead over Cienega. But odds are not a factor in Cienega's approach, she continues with her full ability no matter the challenge in front of her as she showed by stealing both titles from OCC.
"When pain sets in. I tell myself, 'one more.' To really just push, one more. Forget what you're feeling. Just keep going," Cienega said at the Double Dual this past March.
She has been on a winning streak since the start of the year with her wins at the Double Dual and topped it off with her recognition as South Coast Championship co-swimmer of the year with teammate Jocelyn Jo.
By the end of the championship weekend, Cienega had scored 57 of the 94 points the women's team had accumulated for their 13th place finish. This was the lowest ranking the team had seen the last five years but also included the three best individual finishes since 2015. The team may have been small, but their accomplishments were larger than life.
"I never felt pressured to perform because it was such a fun thing to do," Cienega said.
Some swimmers have a lucky cap, but Cienega makes sure her nails match her suit. Otherwise, she doesn't feel complete. And don't ask her about the race beforehand, a few acceptable pre-race topics are cats and why people leave the house wearing socks with sandals.
Cienega was born into the swimming life but admits the she has daydreamed of competing in other sports like gymnastics, volleyball, and basketball.
"Yesterday for practice we did water polo and I was like, 'Yes! Something new!' But I was so bad at it, I'm gonna stick to swimming," Cienega said.
Sometimes, people are meant to be swimmers. Cienega is definitely one of them.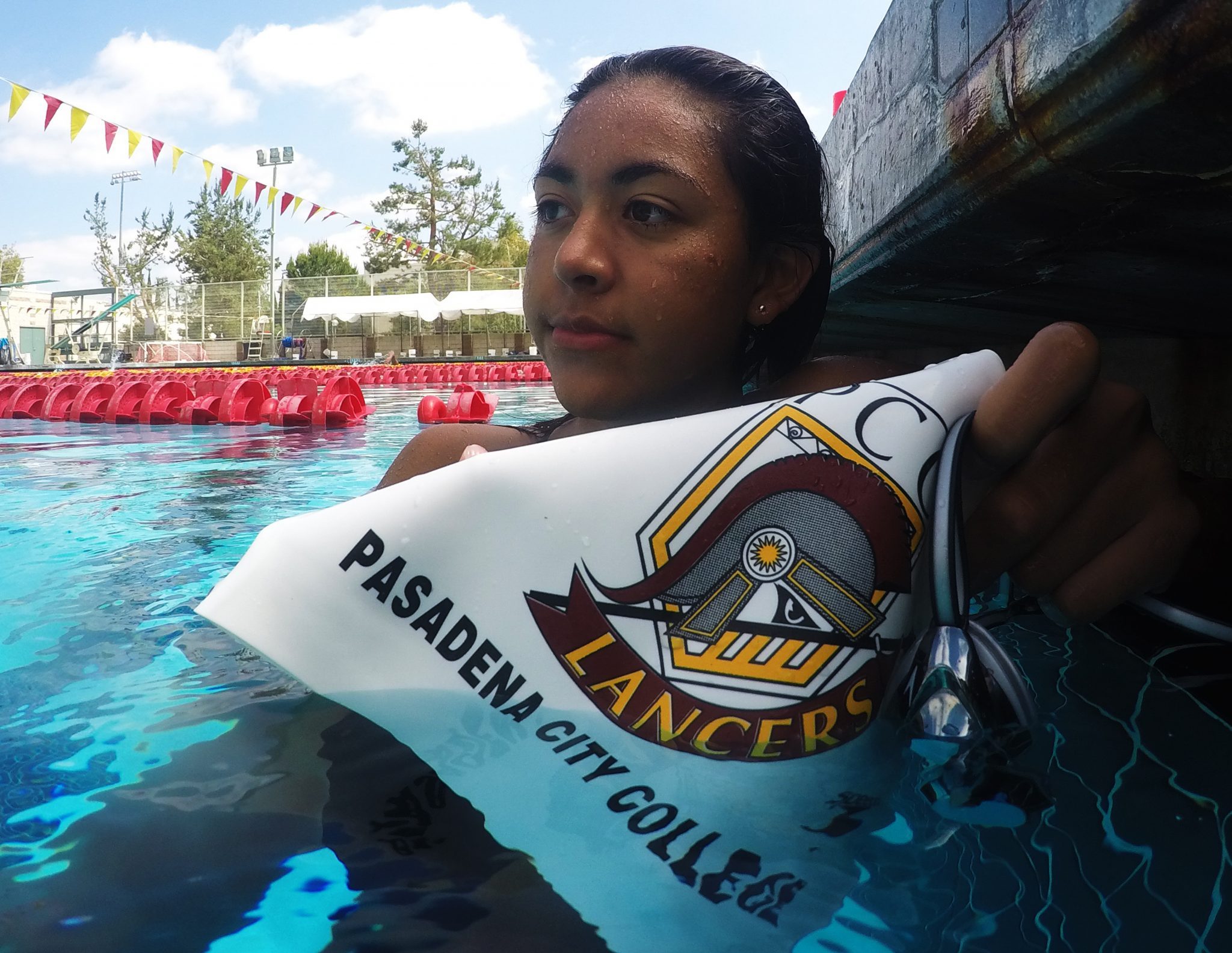 Latest posts by Allison Stutzka
(see all)