On Saturday, the Lancers and the San Bernardino Valley Wolverines, ranked top 20 in the state, played in an instant classic where it came down to the last play of the game. After stringing together a successful drive, quarterback Kade Wentz and the Lancers marched down to the red zone with a chance to score a touchdown and win the game. 
After being sacked and having a timeout called, PCC had one more play to go with three seconds left to tie the game. Wentz was intercepted in the endzone with no time left on the clock, so PCC's potential comeback and upset fell just short with a final score of 20-14. 
It was a defensive battle all game long and it gave the state's leading offense it's first victory with a final score of 50 points or less. 
Despite the loss, the Lancers' defense, which has been their highlight this season, was able to show that they can still compete with the best of the best. Although it is their third straight loss, all three of the losses came from the likes of top ranked teams.
The team is headed into a crucial bye week, which they will use to get healthy and prepare to win out the rest of the season.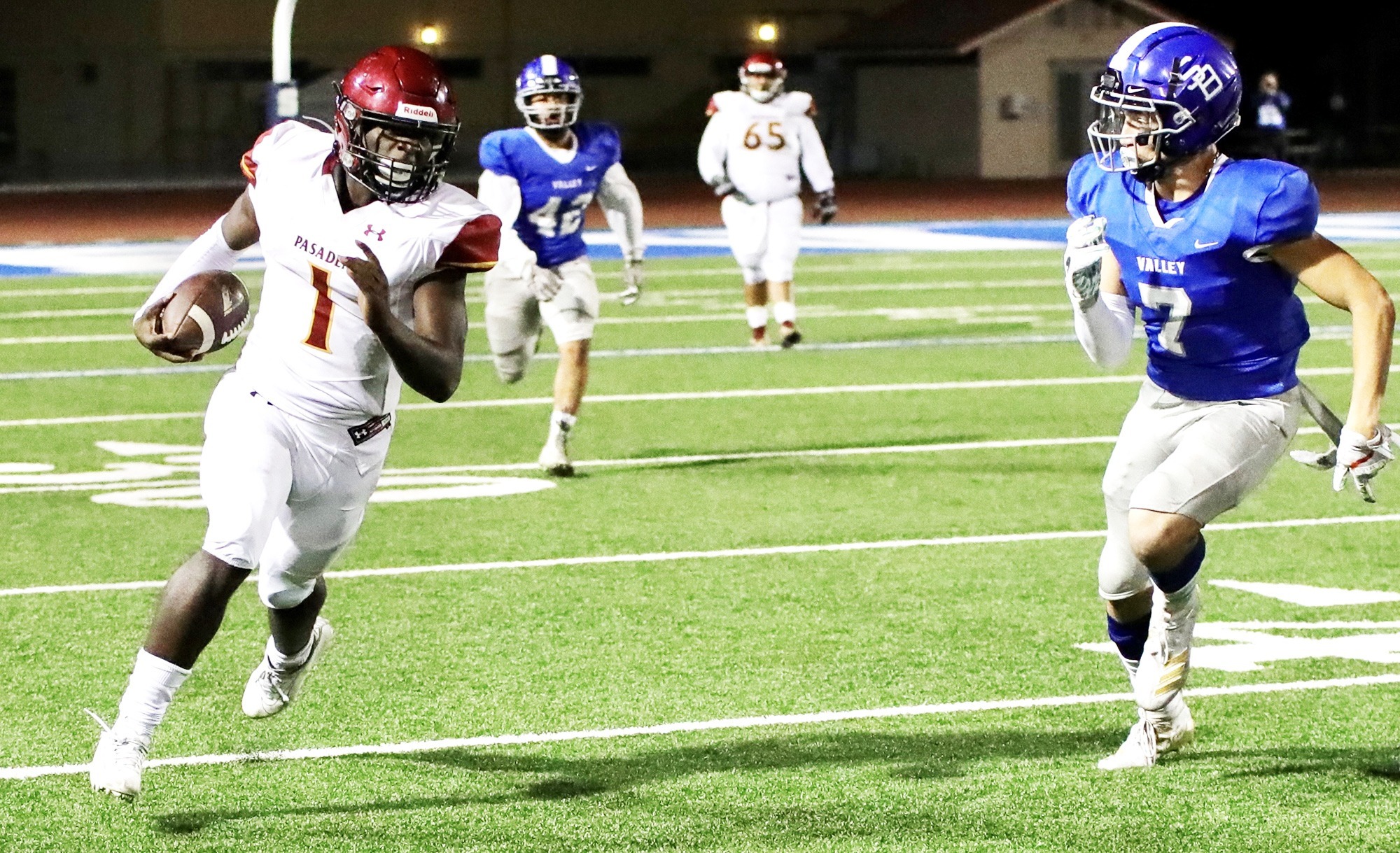 On defense, linebacker Hector Palacios racked up another sack, adding on to his state leading season, making it 7.5 sacks in five games. Palacios also recorded 2 tackles for loss and 5 total tackles. Palacios has made his presence felt every game so far and his statistics show it. Despite his size, standing at 5'7, he is proving that his dedication, technique and natural athletic abilities are his reasons for his success.
"I'm always working towards being one of the quickest and most conditioned players on the field, " said Palacios.
Wide receiver David Telles, led the team in receiving yards with 41. Telles has led the team in reception yards for three of the five games, and has also recorded a catch in every game of the season. 
Telles has been able to show off his dual threat capabilities by helping his team in the receiving game, contributing a total of 187 yards and 1 touchdown, on the season and in the rushing game, where he has 51 rushing yards. Telles credits his success to his knowledge of the game and his speed but believes he has room for improvement.
"What makes me so difficult to guard is my quickness and my IQ level of the game," said Telles. "If they give me space Im going to make them regret it every time because I am too quick for them to guard me."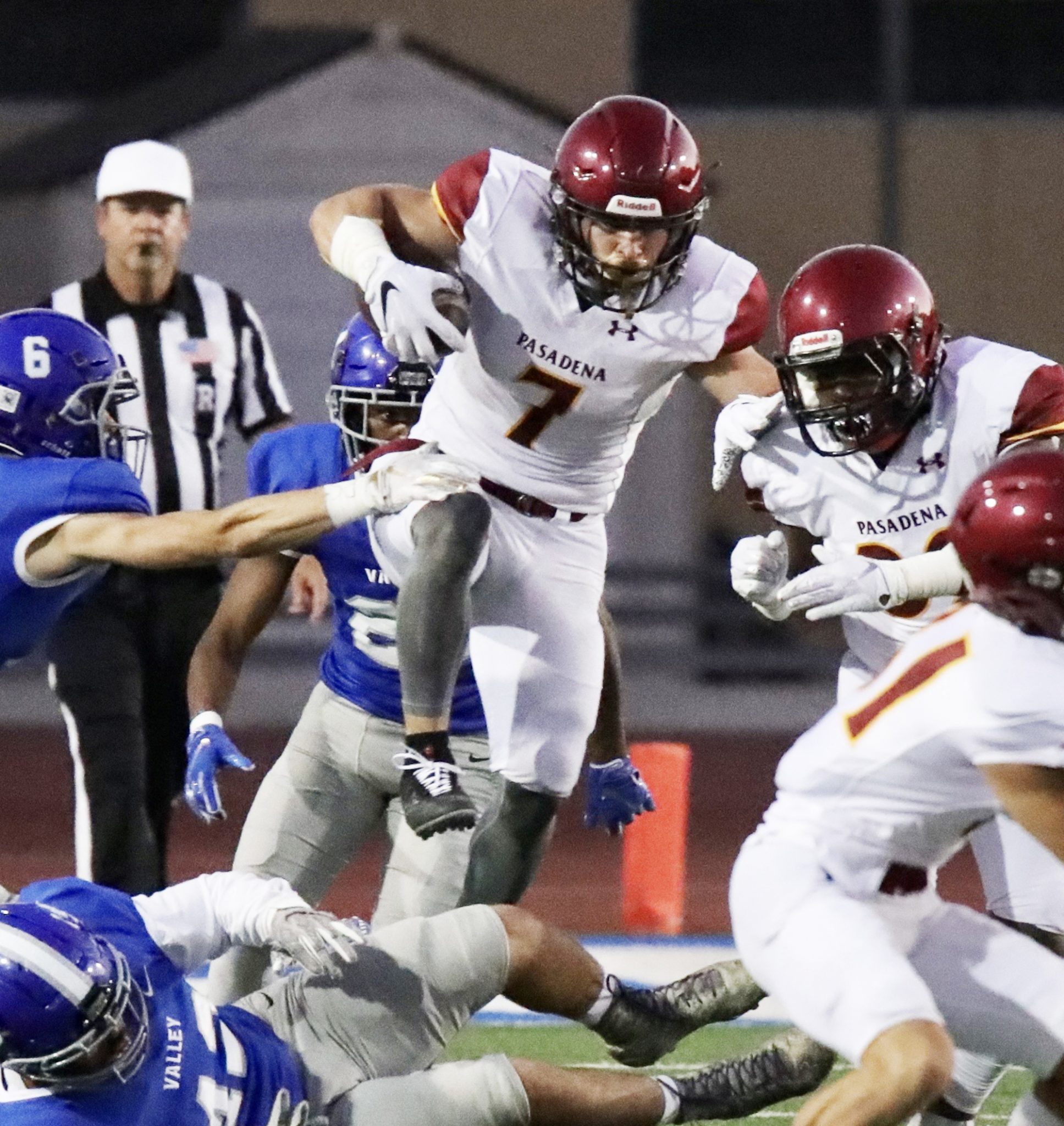 Head Coach Steven Mojarro believes that his team has done very well this season, including the three losses. He is proud of the way his team has played and how they have been able to maintain their high spirits throughout experiencing adversity early in the season. 
"That is the thing about this team, they are so united and don't let these things get to them and they are so professional when it comes to being a student athlete," said Mojarro. "Our kids have rose to the challenge to compete against [the three top ranked colleges they have lost to], we couldn't ask for a better group of guys."
The Lancers will return to action when they open up the first league game of the season, facing Allan Hancock College on Saturday, Oct.19 in Santa Maria. 
Latest posts by Joshua De La Cruz
(see all)