PCC's swim teams came out strong at their meet against the Chaffey Panthers last Friday, placing first in the first eight events. In total, there were 27 events, and collectively both teams dominated in a total of 23 events–12 wins for the womens' team and 11 wins for the mens' team.
Emily Gray took command in the 100, 200, and 500 yard freestyles, placing first in all the single competitions. 
"We definitely had a strong showing against Chaffey and we won, which is really exciting," Gray said. "And I really think as a team we were really strong, I saw a lot of good cheering for others and supporting each other, and I think that's what's so important, and makes me more motivated to swim fast. So definitely our best meet so far."
Carmen Ung, a freshman who has been making a name for herself , made the second fastest mark in the 200 butterfly in Pasadena City College womens' history, according to attendees and the PCC Athletics page. She was only 2.36 seconds behind the first record holder, Tiffany Wong, who swam freestyle and butterfly. 
Compared to the last SCC Double Dual at Mt. San Antonio College, there has been improvement in the individual and team performances. Through constant training and little rest time, the team has formed a closer bond, and their work ethic. 
Terry Stoddard, head coach of the mens' and womens' team, has worked with both swim teams for almost 21 seasons.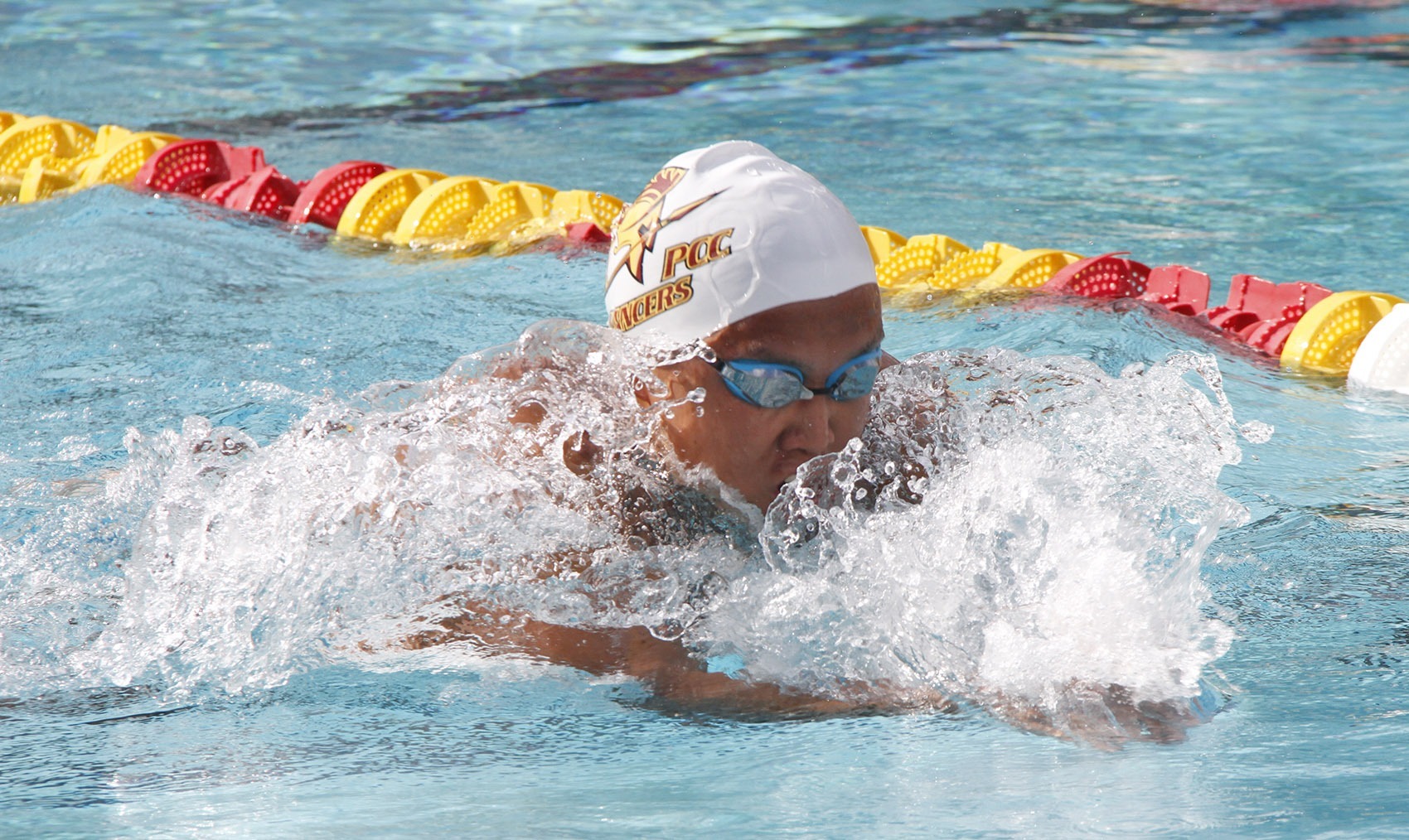 "I thought we did a really great job at the last meet of swimming as a team," Stoffard said. "And I saw that continue, a lot of camaraderie and racing  as a result of what we started at the last meet, and we built on that. So a lot of effort and racing, especially [in terms of rankings] and, not just the first place to finish. So trying to get the seconds and thirds, and that's what I saw was a difference here." 
The teams' hard work paid off in the end, and they defeated the Panthers, with scores of 194 for the PCC men and 164 PCC women teams. With these results, both teams will be moving forward and competing in the South Coast Conference Double Dual, on March 20 at 12:30 p.m at Rio Hondo College. 
"Now that we're halfway through the season, I think it's working on the details at this point and working on the races," Gray said.
For a full and detailed recap of each swim event, visit the PCC Athletics twitter page.
Latest posts by Haneen Eltaib
(see all)