Third-year badminton head coach Jennifer Ho came into Friday's home game anxious to face off against last year's SCC doubles champions, ELAC, but the Lancers rang them into the new year with a 20-1 win.
Ho was motivated by ELAC's doubles victory and veteran-dominant team to push the Lancers into leaving that title in 2016. This year's team is composed of mostly freshmen, so Ho had to discipline the team's physical and mental endurance.
"With the freshmen, they're young, so they just need to a lot of guidance mentally, and especially when they're under pressure," Ho said. "They need to see the game as a whole instead of just hitting the birdie."
Freshmen Sarah Thaw and Natalie Ong admitted to the team's unfocused mentality at their conference game against EC-Compton Center last Friday. They owed Ho's training for their improvement in focus this game.
"Our practices leading up to games would be less conditioning and more matches. The matches are slowed down so we can rest in between, then work on our weaknesses, especially quick feet," Ong explained. "We'd play against male players and assistant coaches during these practices for a challenge."
The restored concentration was evident across the board, which wowed Ho and showed potential in the team.
"The game went better than expected. They did great," Ho said. "Our only returning player of today's game, Hong-Yan Liu, was only one point away from beating last year's ELAC's doubles champion. She won the earlier three matches prior."
Though PCC is currently No. 1 in the SCC with their two successful conference games, the team and Ho set the titles and statistics aside and focus on the flaws. Ho endlessly reminds the team to "keep their racket up" and shouts "it's not over until the birdie hits the ground" because badminton's intense pace requires quick, yet smart moves.
"I need to improve on reacting faster," Thaw said. "I gave away like five points today from my opponent's drop shots."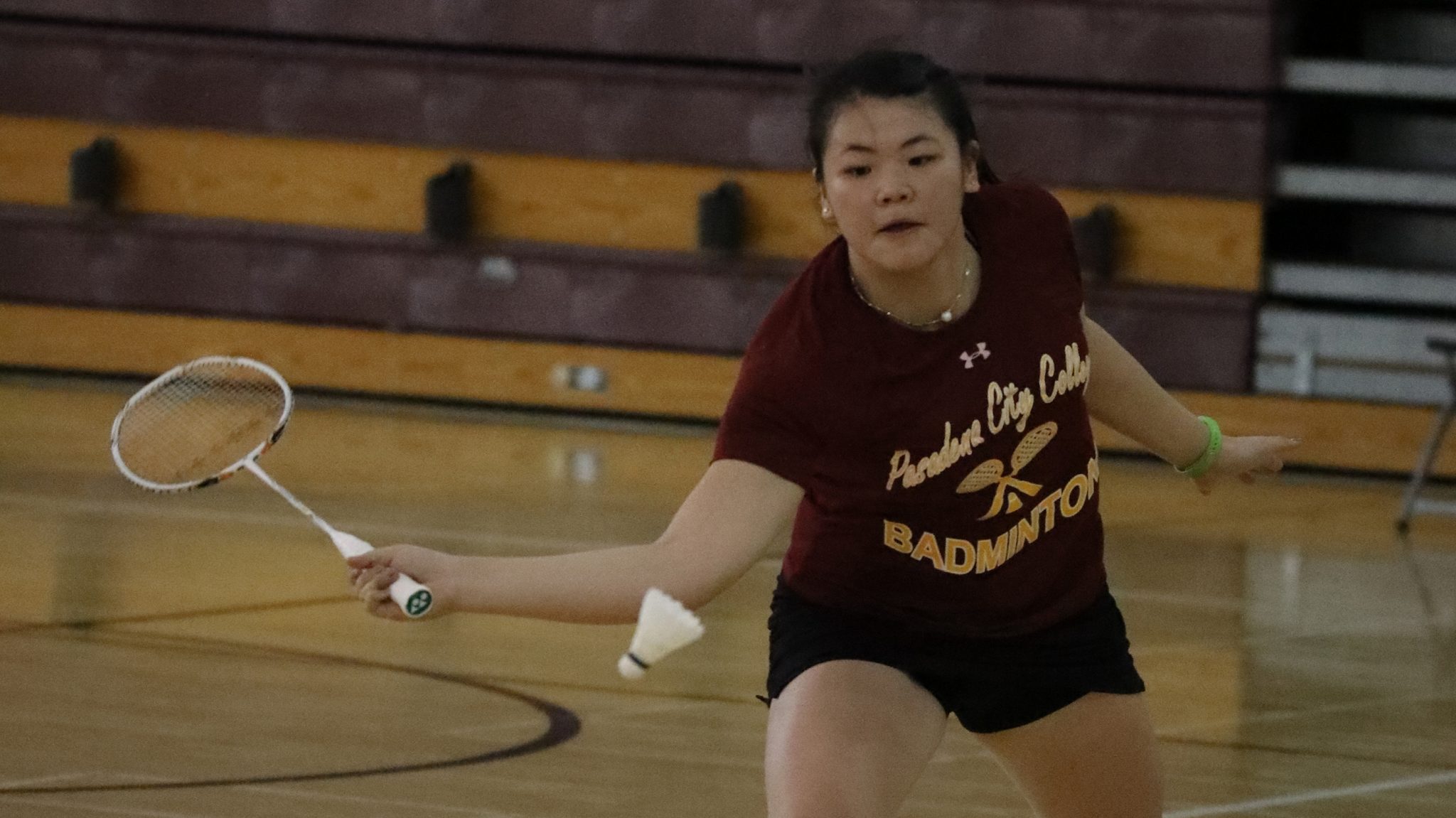 "It got better, but I still need to watch out on rally shots and drops by playing more strategically instead of just hitting the birdie," Ong added.
This young team has so far proven themselves as fearless this early in the season, and are ready to keep their numbers rising.
"I feel comfortable going to El Camino since ELAC beat them, and we beat ELAC," Ho said. "But, you still never know. You always need to come prepared."
Ho's hopes will be tested at their first away game at El Camino College on Friday, March 3.