On Saturday, Saddleback College, ranked top 85% in the Nation, was able to put an end to a winning streak that started last season for the Lancers, by beating them with a score of 53-28.
Following a scoreless first quarter for the Lancers and a dominant one for the Gauchos (25-0), PCC fought back and outscored Saddleback in the second quarter. After cutting the lead down to 18, the Lancers recovered an onside kick, and for a moment, managed to completely shift the momentum in their favor. However, this was short lived as that drive resulted in 2 sacks by the Gauchos, which led to a punt. 
Once Saddleback put in their starters and then scored on the ensuing drive, the Lancers were able to match every point for the rest of the game. 
On defense, linebacker Hector Palacios had another major game by adding yet another sack, making him the state leader. Although Palacios also added another quarterback hurry and 3 total tackles, he is still not pleased with the way the team played and expects better from all of them. 
"I believe we just need to minimize our mistakes on defense in particular. Saddleback didn't beat us, we beat ourselves," said Palacios.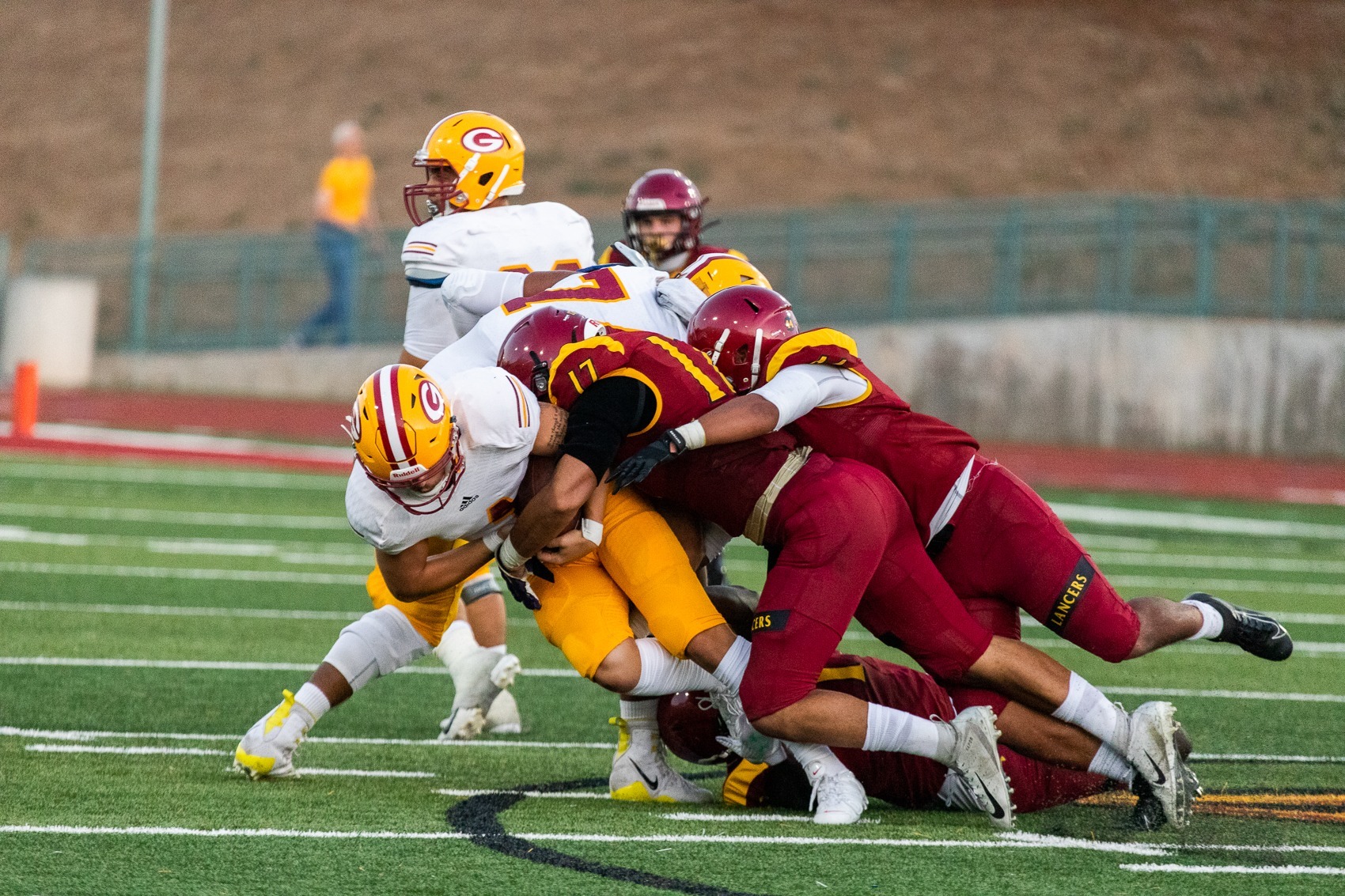 Safety Andy Reyes had a huge performance as well, with a 52 yard interception return and 5 total tackles. He also made a roll of returning kicks and punts, showing off his speed and play making abilities, by returning one kick 38 yards. However, this wasn't new territory for him. 
"I used to return kicks in high school and was working all summer long on that in practice," said Reyes.
Once again, Freshman quarterback sensation Edward Norton also had a big game with over 150 total yards and 2 touchdowns. This performance against the Gauchos, ranked #4 in the state, displayed Norton's abilities against tougher competition.
The Lancers will look to bounce back this Saturday, Sept. 28 at 6 p.m in Rancho Cucamonga, against the undefeated and highly ranked Chaffey College Panthers. 
Latest posts by Joshua De La Cruz
(see all)