The Lancers men's basketball team picked up a hard fought road victory in its 73-72 win over division rivals East Los Angeles College Friday.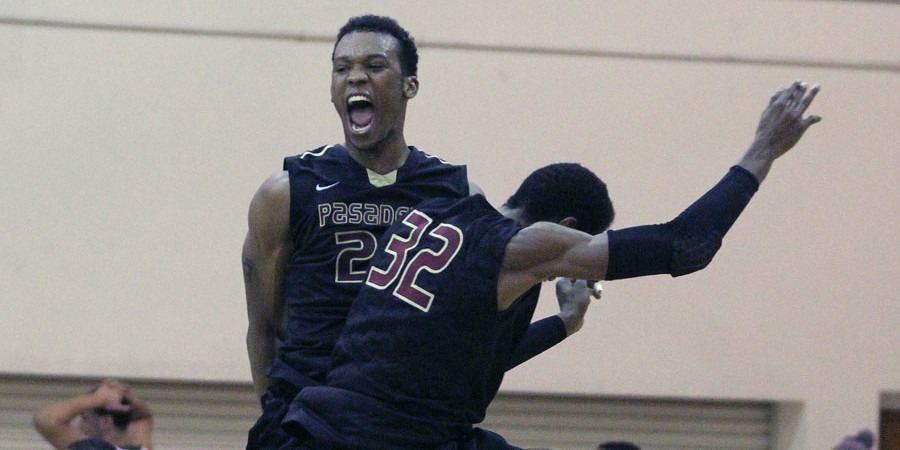 Snapping a three-game losing streak, the Lancers (18-8, 6-4) overcame a 12-point second half deficit to defeat the Huskies (17-8, 6-4). With the victory, the Lancers are now tied with the Huskies for first place in the division with 6-4 South Coast Conference records.
"It was a much needed win for us," sophomore forward Rashad Smith said. "We knew it was either win or we would've been out of the playoffs. Everyone felt the same way and we didn't want to give up everything we've been working hard for."
After trailing for the majority of the game, the sophomore forward drilled a trey with 12 minutes left in the game. Smith's 3-pointer helped charge the Lancers' run and cut a 57-50 ELAC lead to four points.
Sophomore forward Taj Spencer rebounded from a disappointing performance against LA Harbor to lead the Lancers with 21 points and five rebounds, while connecting on 8-of-15 from the field. Spencer recorded 15 of his game-high 21 points in the second half comeback.
"We knew we had to win," Spencer said. "We didn't start the way we wanted to but we finished strong and pulled it out in the end."
With 8:15 remaining in the game Spencer connected on a jumper to give the Lancers a 60-59 lead. ELAC regained the lead at 68-66 on a layup by freshman guard Davian Wilson, but the Lancers answered back with a 3-point bomb by freshman shooting guard Adrian Miles.
Sophomore point guard Jeffrey Dockett poured in 20 points, four rebounds and three assists to help the Lancers keep their playoff hopes alive. Freshman guard Brandon Joseph was important in the victory, scoring 11 points, making 5-of-6 from the field, and adding three steals for the Lancers.
"We control our own destiny," Smith said. "We just have to win out. There's no reason why we shouldn't clinch our conference."
Freshman guard Jevon Shields returned to the lineup for the Lancers after missing the previous game with an ankle injury.
"I feel much better," Shields said. "I'll be ready to go next game and help my team any way I can."
Freshman center Faruk Oyalade added six points and nine rebounds for the Lancers while Miles finished the game with eight points. For ELAC (17-8), Je'Ron Primus scored 16 points and Wilson added 15.
The Lancers next host Mt. San Antonio College on Friday, Feb. 14 in their final home game of the regular season. Tip-off at Hutto-Patterson Gymnasium is scheduled for 7 p.m.