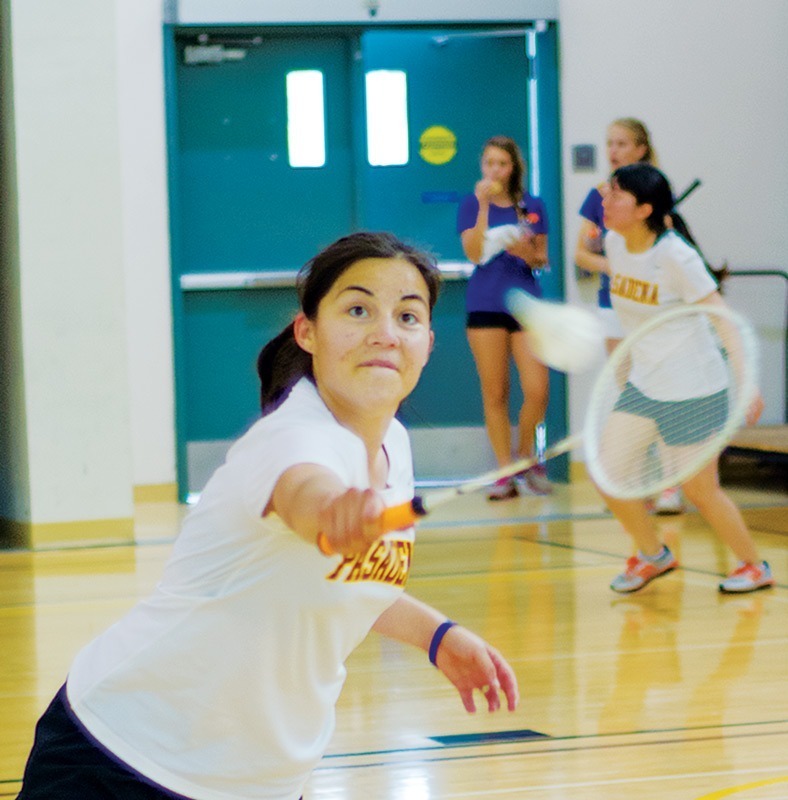 The Lancer badminton team picked up another conference win against El Camino College, bringing the tally to 41 straight victories. PCC cruised to the 19-2 in the Hutto-Patterson Gymnasium on April 5.
Head Coach Bill Sanchez said, "We did well, [we are] doing ok, most kids played pretty well today. It was our 41st straight win."
Halfway through the conference season, the Lancers are earning a victory every time they step on the court and are moving one step closer to a 5th straight conference title.
With good play from Angie Ortiz, Grace Espinosa and Alejandra Palacios, PCC won every doubles match. Ortiz quickly handled her singles opponents winning 21-8, 21-17, and then winning her second matchup 21-4, 21-6.
Palacios also cruised taking all four of her singles matches 21-9. "I played well, I won all of my matches," said Palacios. "[We are] getting much better from earlier in the season; we are [heading in the right] direction."
It is a good direction to be heading, sitting atop the SCC conference at 6-0, with 6 more games to go.
Latest posts by Adam Mitchell
(see all)