The story of a PCC legend is moving to the big screen. "42" a film about Jackie Robinson is having a special screening for some PCC students and faculty.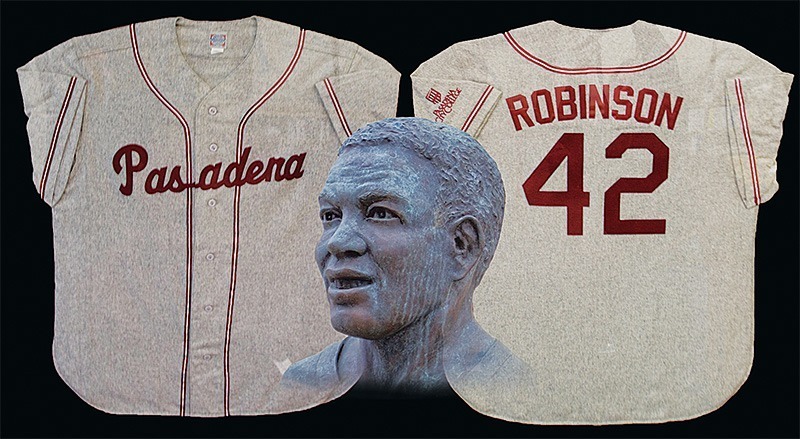 Jackie Robinson was more than just an athlete; he was a man who changed the culture of a nation. His influence extends far beyond the baseball diamond, and his legacy is still felt here in Pasadena where his journey began.
In conjunction with the Arclight Pasadena and PCC an advanced screening of "42" has been scheduled for Friday, April 12 at 10:30 a.m. The first official showing isn't until 11 a.m., so lucky PCC students and faculty who scored advanced tickets can see the film before anyone else in the country.
Robinson attended PCC from 1937 to 1939 and in his time here he not only played baseball but also football, basketball and track.
Head baseball coach Evan O'Meara said, "baseball was probably his third best sport." Jackie broke his brother Mack's broad jump record here at PCC and Mack competed in the 1936 Olympics, said Larry Wade head track and field coach, "These are two athletes we [at PCC] should be very proud of."
Echoing that sentiment O'Meara said, "You really have to go back to what Pasadena was like, and Altadena where he grew up. Understand [there] was not much difference between this area and the deep south." Through his abilities, he was able to attract the attention of UCLA coaches, "which was very significant for a black kid from Pasadena," said O'Meara. From there he went onto the military and then to his historic signing with the Brooklyn Dodgers in 1947.
The first African American to play major professional sports in America, Robinson is a shining figure for PCC, and senior vice president Dr. Robert H. Bell said, Robinson was a revered figure by Dr. Bell's father and his father spoke often of Robinson's accomplishments.
Dr. Bell's time was after Robinson's playing days but he remembers fondly his father's thoughts on Robinson. "The trials and tribulations he went through as a man in his chosen profession [shows] the strength of his life, and that reflects here at PCC," said Bell.
His legacy lives on here at PCC. "The glory that comes from him and spills onto this college is extraordinary because of what he accomplished in his life," said O'meara.
Latest posts by Adam Mitchell
(see all)