The City of Pasadena observed Veterans Day in a ceremony Monday at City Hall that highlighted not only the veterans and what they have done for this country, but also PCC's status as one of the nation's leading community colleges serving veterans.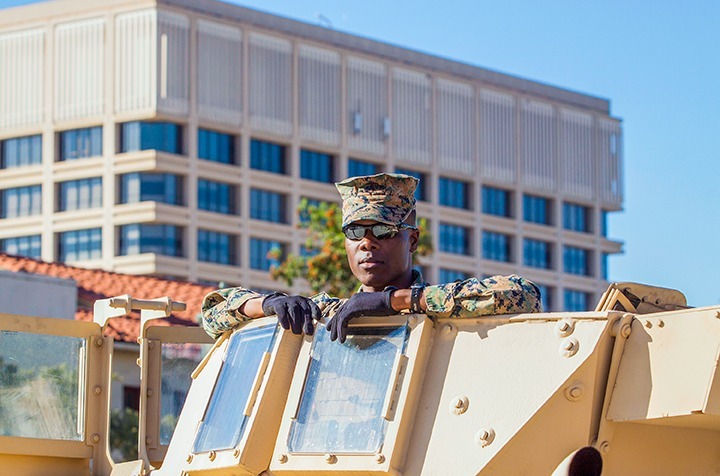 The keynote speaker was PCC Professor Harold Martin, a veteran of the Vietnam War. He spoke about the honor of veterans and stressed that they must be treated honorably when they come home.
"It's been said that for over 10 years this nation hasn't been at war," Martin said. "It's the Armed Forces that have been at war. We're a society that wrote checks that ended up being cashed by that half a percent of American men and women we call the Armed Forces of the United Sates. It's time to make good on the honor our forces upheld; by now honoring them."
William E. Thomson, Trustee of the Pasadena Area Community College District and a former Pasadena Mayor, served as the master of ceremonies and spoke of the over 2 million veterans who are returning to civilian life and how PCC is the No. 2 community college in the nation taking in these veterans.
After the event President Rocha wanted to congratulate both Martin and Patricia D'Orange-Martin, who runs the veterans center.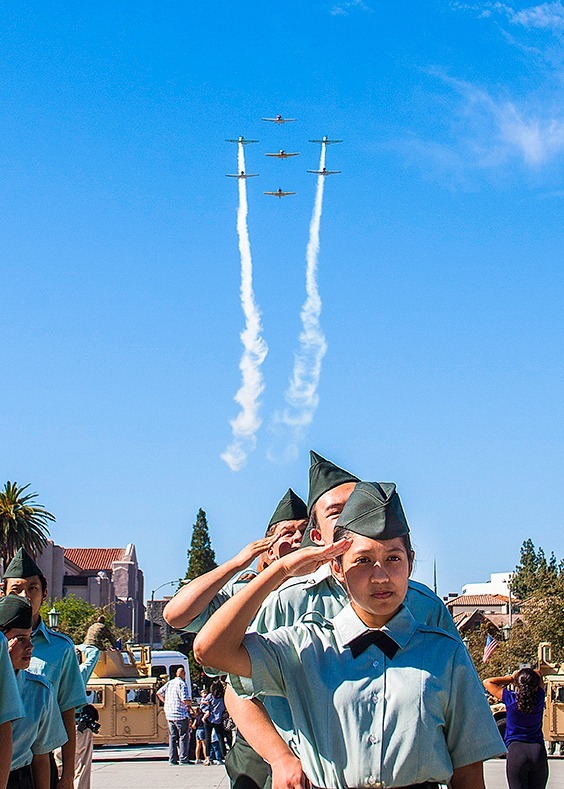 "And I am so grateful to the board and everyone who translated that into the kind of support that enables Harold and Patricia to do a great job," Rocha said. "It is a great honor for them, but as Trustee Thompson said, we've got to keep going, we have a lot more men and women coming back."
"I am overwhelmed, and very honored to be recognized by the city, and have our veterans all recognized," D'Orange-Martin said. "It is a long time coming in the sense that we have been at war for over ten years, and to have the spotlight on our veterans that are coming back I think is much needed, they do need the support. I think Pasadena City College does a great job, our administrators, our faculty and our staff are very supportive, and its wonderful to have our city and our community in there with us."
The PCC marching band played prior to and during the ceremony, and at 11:11am, when the ceremony came to a close, seven T-6 Texan airplanes flew over in formation in recognition of the veterans.
Latest posts by Benjamin Simpson
(see all)