Last month, the Board of Trustees approved the creation of a new satellite campus, PCC Northwest, at a local high school.
The campus comprises the entirety of the D-building on the campus of John Muir High School. Pasadena City College had already been providing, "lower-division general education credit classes, for the last three semesters," according to Assistant Superintendent Vice President Dr. Robert H. Bell. The campus is planned to be comparable in scale and function to the existing satellite campus in Rosemead, although the programming will not be identical.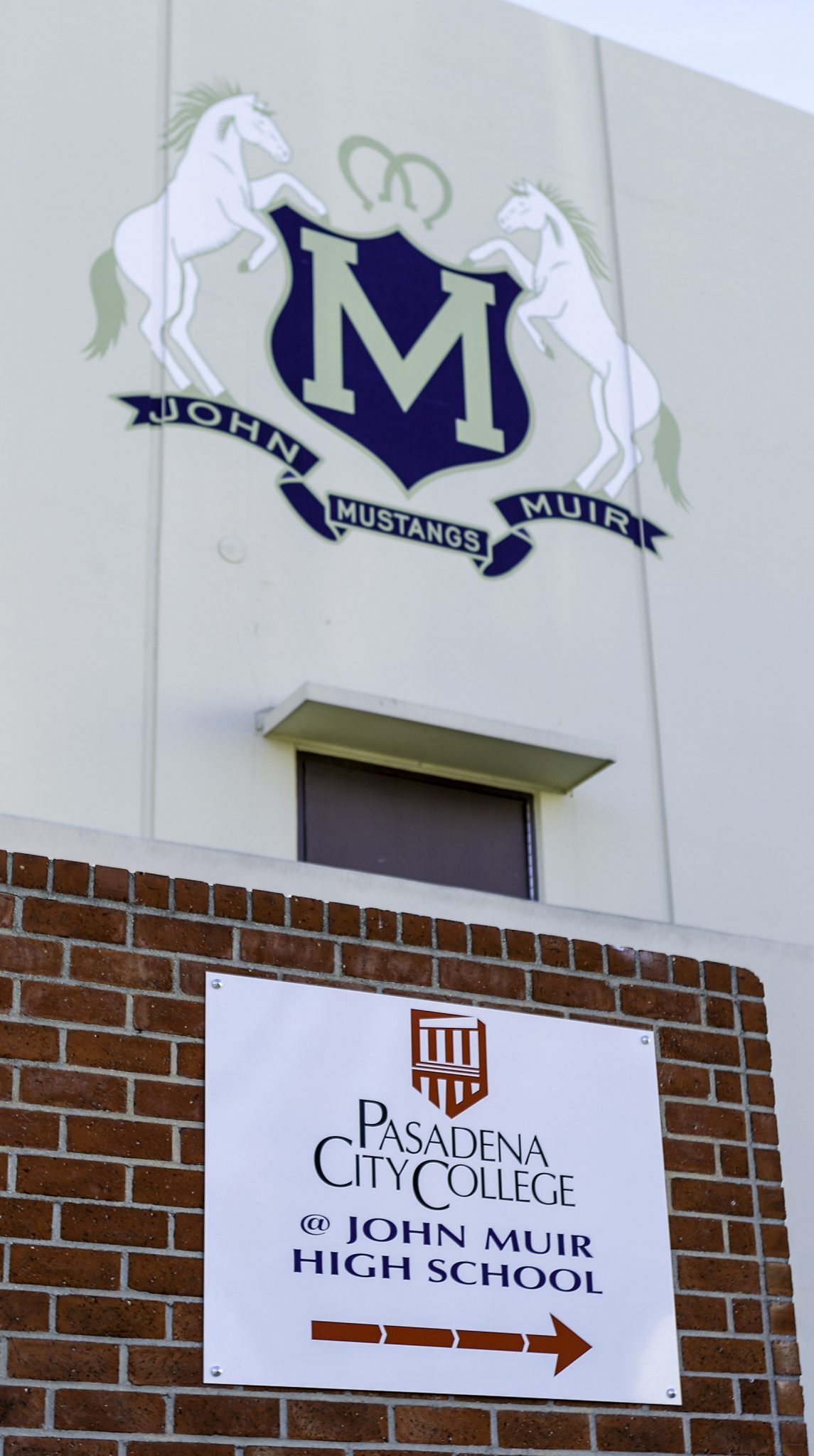 The campus is projected to begin to offer classes in the fall of 2018.  The range of courses being offered at PCC Northwest is, "more broad than the programming at the Rosemead campus," said Dr. Bell. It will include lower-division general education credit courses, as well as non-credit courses focusing on valuable skills that could prepare a student for an immediate job in the workforce. Courses in culinary arts may also be provided at the new campus, "since the closing of Le Cordon Bleu in town has left a need for those classes in the area," according to PCC spokesman Alex Boekelheide.
When PCC began to provide classes at the D-building of John Muir High School, the intent was to, "provide John Muir students with classes that could accelerate the completion of their high school diplomas, introduce them to college level classes, and begin to compile their PCC transcripts," said Dr. Bell. The motivation for a completely autonomous campus on the property of John Muir High School is also in the hope that a student can potentially take classes at PCC Northwest that were either unavailable or inconveniently scheduled at the main campus.
Boekelheide also adds that, "we believe this area is underserved in terms of education," and the presence of a campus there could potentially, "increase enrollment and services in the area."
Classes at the new campus are planned to begin at 8 a.m. and conclude at 10 p.m. Previously, PCC could only provide classes at the D-building  from, "3:15 p.m. until 9:30 p.m. due to a state law prohibiting adults from being on the campus during the hours of a normal school day," according to Dr. Bell.
In response to the recent announcement about the new campus, PCC sophomore Victor Riccardi predicts that professors will behave in a, "free and liberated fashion due to the detachment from the bureaucracy of the main campus," similar to behavior he had witnessed from faculty at the existing Rosemead campus.
Currently Dr. Bell and the division he oversees are composing a plan for PCC Northwest that will include an "instructional plan," that addresses what courses to offer and when to offer them. To aid in determining this schedule PCC is conducting a "community survey," according to Dr. Bell.
Latest posts by Ethan Axtell
(see all)