Associated Students promoted Mental Health Awareness week at Pasadena City College from Tuesday through Thursday, with activities including informative self-care workshops, peer talks and suicide prevention training.
This October, a former student committed suicide on campus. The death sparked a healthy conversation on mental health and has prompted the college to publicize the mental health services offered for students.
"It is important to bring awareness to mental health with the recent suicide," said Associated Students Vice President of Public Relations Natalie Lau. "We think it's important to let students know there is help and we have services if needed. Students should not be ashamed or embarrassed. This week, we want to be fun and informative."
The week began Tuesday in the quad with informational booths, brochures on mental wellness and handouts about mobile apps that help reduce stress.
Mental health does not discriminate; it affects both men and women. According to the U.S. Department of Health & Human Services, one in five American adults have experienced a mental health issue.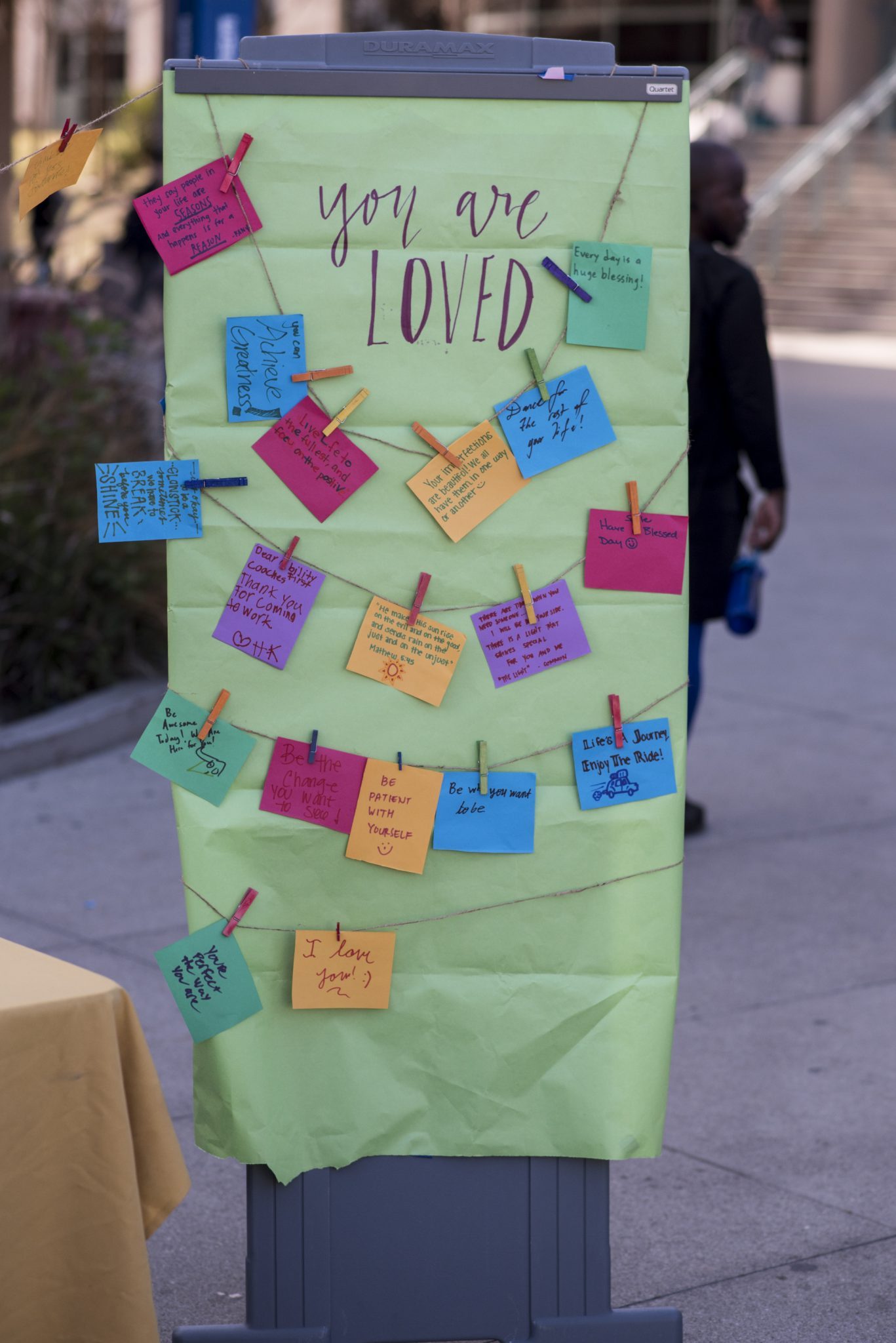 The Psychology club also participated in the week's activities. The club had a message board for students to write uplifting messages and a box for students to write  confidential notes about personal problems.
Student Kimberly Collin read a message on display and felt it was a great form of expression that could help bring awareness to mental health issues.
"This brings reality into the light," said Collin.
She pointed out how nobody knows what you're going to write as an anonymous contributor to the wall, how the display provides a look into others' mindsets and helps students that need a push toward getting help.
"For many students, dealing with mental health issues can seem daunting, causing them to seek treatment and in many cases it can lead to them harming themselves or others," Psychology club member Brandon Fujishima said.
On Wednesday, Associated Students held a panel of students and professionals. Students got the opportunity to ask questions to health workers.  Thursday wrapped up the week in the Creveling Lounge where AS offered free food from 12 p.m. to 2 p.m.
"Mental health is important and [a] week of awareness is great. Hopefully, people look [at] it as a good thing, not a negative one," freshmen Chris Moore said.
Latest posts by Hope Morrison
(see all)