An opioid addiction workshop held at PCC last Wednesday revealed an unprecedented new bill as well as news of an organization currently at work in combating deaths related to overdose.
Congresswoman Judy Chu hosted the opioid workshop entitled "How to Help Your Loved Ones." Speakers included a medical doctor with the Los Angeles County Department of Public Health, the CEO of a long standing treatment center and the founder of an organization called End Overdose.
This workshop drew in almost a full crowd and offered information on local resources both for those with substance use disorder as well as support resources for family members of those afflicted.
Congresswoman Chu explained H.R. 4684, the Ensuring Access to Quality Sober Living Act of 2017, a bill she and advisor Ryan Hampton are proposing. If signed into law, the bill will be the first of its kind.
"H.R. 4684 is going to set a federal standard of care which will allow SAMHSA [the Substance Abuse and Mental Health Services Administration] to establish the best practices for rehabilitation and treatment of addiction," Hampton said. "It's going to put money into creating a safe continuum of care and a minimum standard of care for treatment centers to meet."
Hampton, who is three years into recovery himself, is largely responsible for the creation of this bill, as well as determining what the standards should be and how to implement them on a state level.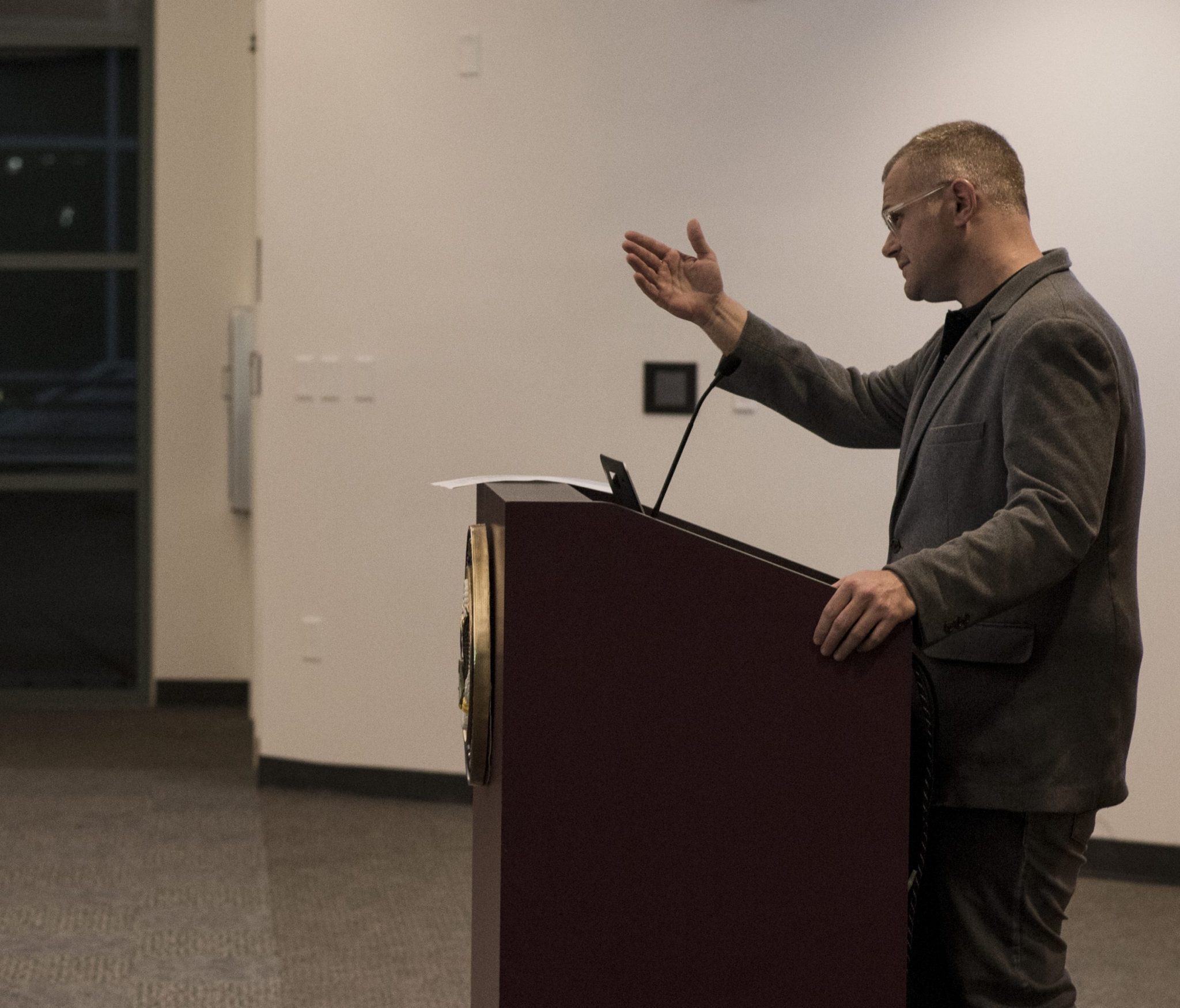 "Here in California, we have our own unique set of problems which we are trying to take care of through state legislation," Hampton said. "S.B. 1228 is a bill being sponsored by Senator Ricardo Lara which would take those best practices being put into play on the federal level and implement them on a state level."
In order to ensure a state and federal standard, those working on the bill first had to establish the best protocol for treatment.
"We had nowhere to look for best practices so we had to develop them pretty much on our own with our own lived experiences and determine how a proper recovery home should operate, ensure certain boxes are checked so that it is safe and ensure families know they are sending their loved one to a quality place that is not just ripping them off," Hampton said.
According to Congresswoman Chu, H.R.4684 would ensure these practices by requiring each state have certain standards such as requiring that all treatment facilities have a strong peer support network, trained staff who can identify the signs of overdose and access to Naloxone, a prescription drug that reverses the effects of overdose.
Paramedic Theo Krzywicki, founder of End Overdose, an organization currently at work in educating the public so that they may respond to overdose quickly to prevent death, provided a brief lesson for the audience in recognizing signs, when to administer CPR and how to administer Naloxone.
"If someone has a blue tinge to the skin or has pale skin, it means they are not getting enough oxygen. If this is the case or if they look sick or you hear gurgling, call 911 right away and administer Naloxone, if on hand," Krzywiki instructed. "It is going to take the paramedic at least seven minutes to get there. You need to tilt the head back, place your hand over their forehead, pinch the nose and give them one breath every five seconds through the mouth in the meantime or they will die."
Krzywiki elaborated on the administration of Naloxone, one of the ideal steps if on hand.
"Naloxone is administered much like Afrin [nasal congestion spray]; you're going to insert the tube into their nose and squeeze the plunger. It works in about three to five minutes, temporarily reversing respiratory depression and will allow them to start breathing on their own again. This medication only lasts about 30 to 90 minutes so it is important to get them medical attention right away," said Krzywiki.
Another speaker, Gary Tsai, the medical director and science officer for the Substance Abuse Prevention and Control division of the L.A. County Department of Public Health, addressed the audience regarding the severity of the opioid epidemic and how to spot the signs of addiction in loved ones.
"On an average day, 115 Americans die from opioid overdose," Tsai said. "This is an issue that impacts hundreds of thousands of people. The United States comprises about 5 percent of the world's population and consumes 80 percent of the world's opiates. This is a cultural issue."
After introducing the issue on a national level, Tsai brought it to a local level and exposed some of what has been going on within L.A. County itself.
"Drug overdoses have surpassed motor vehicle accident deaths and firearm accident deaths in L.A. county," he said. "We have seen increases in emergency room visits and hospitalizations related to opioid overdose over the past 10 years and the average opioid overdose death in L.A. county has remained relatively stable in those 10 years at around 400 deaths per year."
Tsai also shared advice on recognizing the signs of addiction which can be seen outwardly.
"Some of the signs that someone might be suffering from a Substance Use Disorder include things like neglected appearance, changes in behavior, money issues, problems in school or work particularly around relationships, as well as changes in physical health," said Tsai.
In the event that no externally visible signs present themselves, Tsai explained some of the symptoms that can be uncovered through things the individual verbally complains about.
"Some of the symptoms that one might observe include fixation on getting and using substances where more and more of their time is spent focusing on or talking about this substance, feeling like they need to take this particular substance in order to feel okay, continuing to use substances despite negative consequences or feeling unable to stop," Tsai said.
Leah Rodemich, CEO of Casa Treatment Center, a women's recovery center with a 50 year history in the San Gabriel Valley, provided additional advice regarding how to approach a loved one once you have seen these signs and symptoms.
Rodemich advised not to focus directly on the substance use, but more on how overwhelmed the individual must be feeling.
"To the outside world, this person's life is chaotic because they are using drugs, but to the individual, their life is chaos and they need to use drugs because of it," Rodemich said. "The best approach is for whoever has the best rapport with that person to say, 'Listen, I see you have all of these things going on in your life and I also see that you are using more, if you need help, I can help you.'"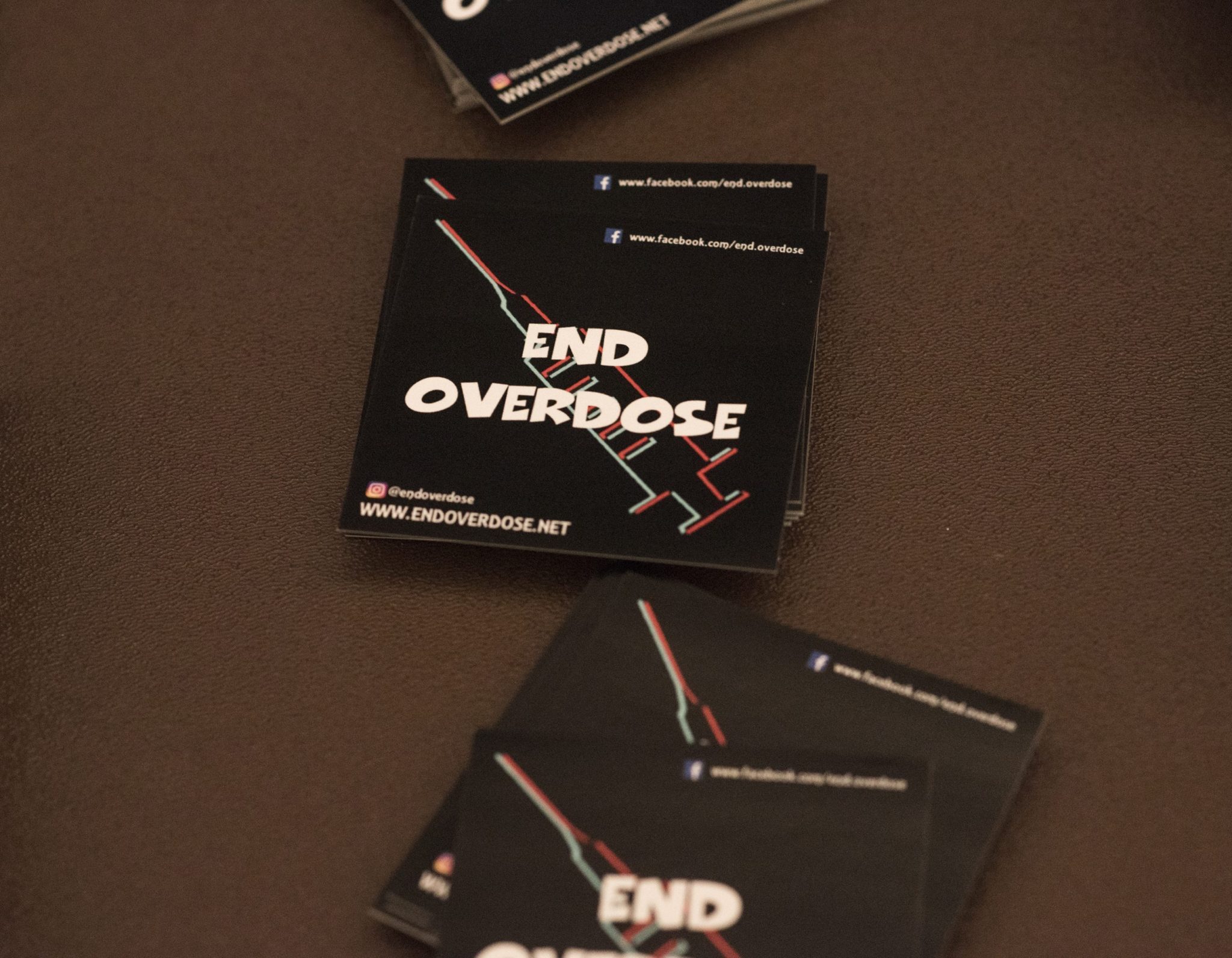 Latest posts by Sydne Hebert
(see all)