Update 6/6/2018: In response to the comment from the California DOJ and Pasadena Police Department regarding requirements for Yu working on campus, Executive Director of Strategic Communications and Marketing Alex Boekelheide told the Courier through email that the college is not aware of any such requirement regarding employees of independent companies that hold contracts with the college. Boekelheide also said that while the Alhambra Police Department stated that Yu registered the campus as his place of employment in their system, the college has no record of Yu as an employee.
Original story below
PCC has launched an unspecified investigation following inquiries from the Courier about a campus food services executive who was accused of inappropriately touching a former student and spent time in prison for drugging and sexually assaulting two women.
Tychicus Yu, vice-president and corporate chef of I-8 food services, is a registered sex offender in the state of California. According to the Los Angeles Times, he was sentenced to eight years in prison after pleading no contest to sexually assaulting two patients in his care, one of whom was underage, when he worked as a chiropractor in 1992.
Former PCC student Hanna Israel told the Courier that around 2011 to 2012, she had a verbal altercation with Yu over food services for an Associated Students (AS) event that led to Yu grabbing and caressing her arm against her wishes and refusing to let her go. Israel was the AS vice-president for sustainability and later served as the student trustee.
The Courier reached out to the administration for comment regarding the assault convictions and allegations and received an email response from Executive Director of Strategic Communications and Marketing Alexander Boekelheide.
"Pasadena City College takes reports of sexual misconduct very seriously. Following the inquiry from the PCC Courier, the college is investigating the facts of this situation. This investigation is ongoing, and the college will have no comment at this time," Boekelheide wrote.
Boekelheide did not explain whether the school knew about the conviction or student allegation when Yu was contracted with PCC or when they renewed the I-8 agreement in August 2017.
Sex offender conviction:
According to the Los Angeles Times, Yu worked as a licensed chiropractor back in 1991 when he was charged with sexually assaulting two patients while treating them for headaches.
"The charges are based on allegations by a 32-year-old woman who told prosecutors that Yu drugged her so he could assault her in his office, and a 16-year-old Wilmington girl, who said Yu assaulted her in her parents' home after she had sought treatment for a headache," the Times wrote.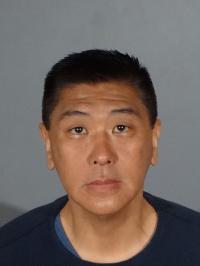 Yu eventually pleaded no contest to the charges of one count of penetration with a foreign object, two counts of assault with intent to commit rape and one count of forced oral copulation. He was eventually sentenced to eight years in prison, but the Courier could not confirm how much time was actually served.
According to a subsequent Los Angeles Times report, one of the victims, the 16-year-old daughter of fellow church goers named "Carol," felt ill during a barbecue, so Yu helped her to her bedroom with her mother.
"Yu began treating her back and urged her to relax and to try to sleep. She did, and her mother left the room … Carol woke up to find herself turned on her back, her blouse pulled up and her bra pulled down. Yu was molesting her with his hand and mouth, Carol would report later," the Times wrote.
The other victim, "Lois," told police that she went to his office for headache treatment, where Yu assaulted her. She said she fell asleep after Yu gave her "a hot liquid and two pills," and woke up to her blouse being unbuttoned and her pants unzipped.
"When she told Yu her hands were numb, he began rubbing her hand and then placed his penis in one hand; later he put his penis to her lips, she told police. In mid-April, Yu came to Lois' house to 'adjust' her back and neck in an attempt to ease her headache … After treating her, Yu came to her bedroom when she was half-asleep and used her hand to masturbate his penis, according to police reports."
Yu is currently registered as a sex offender on the Megan's Law website for the state of California and must update his registration every year.
Alleged PCC incident:
Israel spoke to the Courier about her experience with Yu on campus around 2011 to 2012. She stated that as the first vice-president for sustainability for the AS, she held many events on campus. During the alleged incident, Israel said that I-8 Food Services held an exclusive contract with the campus, as they currently do, and that she was upset about the quality and price of the food she received for events.
"There was this one event I hosted in the wifi lounge and I'd already worked with Ty to get a budget and menu together but it was absolute crap that night, it was terrible service, so I went to Ty," she said.
"I was kind of giving him shit for the event, where I spent hundreds of dollars on this food [it was all wrong] like, if you're gonna be the only caterer on campus at least give us quality food."
Israel stated that she wanted to get more sustainable healthy food options, but was unable to do so due to the exclusivity of the I-8 contract. She said that she and Yu were having a verbal disagreement about the food, mainly regarding the food not being vegan and being poor quality, when the incident took place.
"He grabbed my hand, like grabbed my arm. I was wearing short sleeves, like a sleeveless top, and he started stroking my forearm and was like holding my hand with one hand pretty firmly and stroking my arm with his other hand. I kind of froze … It was very gross and I said, 'Uh please stop, please let go of my hand' and he didn't so I pulled it away and said, 'Okay don't touch me."
Afterwards, Israel stated that she went to Associated Students advisor Carrie Afuso and informed her of the incident. She said that she was shaken up by it and told Afuso she was very uncomfortable and just wanted to let her know what happened.
The Courier spoke to Afuso to confirm whether Israel reported the incident to her and she responded, "Unfortunately, I cannot comment on that."
Later in Spring of 2012, Israel was elected to the student trustee position and stated that after Yu's criminal record was mentioned to her, she Googled him and found out about his past conviction.
"I became incredibly upset because this wasn't public knowledge to me, and when I told the advisor what happened to me with Ty … it seemed like it went over everyone's head that there was a sex offender on campus," she said.
Israel became concerned due to the fact that there were minors on campus who interacted with food service staff and occasionally small children on campus. Israel said she filed an official statement with the former dean of student services, Dr. Scott Thayer, and another student, Alexander Soto, as a witness. She also went to the campus police department accompanied by professor Lauren Arenson, whom Israel said gave her moral support at the time.
Arenson told the Courier through email, "While I am sure that Hanna offered an incredibly accurate version of the events, I am not willing to be interviewed at this time. I will ask that you look him up on the website for convicted offenders."
Israel stated that after she filed the official statement with Thayer and reported the incident to campus police, that she eventually went into a closed session with the Board of Trustees, some members of administration and former PCC general counsel Gail Cooper. Israel stated that she was upset that a registered sex offender was on campus interacting with students and relayed her story.
"I told them my story about how he had grabbed my arm and touched my body and it was inappropriate in an unprofessional way. I told them I wanted [the I-8 contract] cancelled and until it's cancelled I didn't want Ty on campus anymore."
Israel said she threatened to go to the Pasadena Star News, LA Weekly and all other media outlets she could if Yu was still allowed to be on campus. She alleged that Cooper and former superintendent-president Mark Rocha said that while contractual issues were difficult, that they assured her that Yu would not be on campus or directly interacting with students from that point forward.
Israel further stated that as long as Yu would not be on campus or around students anymore that she would be satisfied and decided to let it go. She said she felt that Thayer did not take her complaints seriously at the time, nor did any of her advisors encourage her to report it to campus police.
"I think Dr. Thayer did not think that what happened to me was legitimate. I think he thought I was being really reactive because he knew that I wanted the I-8 contract to end so it was suspicious to him that I was the one who was essentially groped by Ty Yu … ultimately I was made to feel like it wasn't a big deal."
The Courier reached out to Thayer for comment and are awaiting response.
When the Courier reached out to I-8 food services about Yu's role with I-8, production manager Tana Lim replied through email that Yu was the corporate chef and did not work on campus.
However, the Courier has received conflicting responses from several food service employees and an employee in the purchasing and contracts department on campus stating that Yu previously worked in the Lancer Pass cafe as well as the Piazza and he has been seen on campus recently. When Israel learned through a friend that Yu was back on campus, even occasionally, she became upset.
"Everyone who promised me in that board meeting that Ty Yu would not interface with students anymore and not be on that campus anymore, they all failed me and failed students so incredibly," Israel said.
The law
According to the California Department of Justice and Sgt. Schuyler Sandeen of the Pasadena Police Department's special victims unit, in order for Yu to work on campus, he must have written permission from the administration and he must have revealed his sex offender status to the college.
Alhambra Police Deputy Robert Lopez told the Courier by phone that according to their system, Yu's registration was current and that he had registered PCC as his place of employment.
When the Courier asked Boekelheide if the administration knew about Yu's sex offender status, either before or after he was contracted, he replied that he didn't have that information.
The administration also has yet to respond to inquiries about how often Yu is physically on campus and whether or not the current administration was aware of any agreement between Israel and past administration regarding Yu being banned from campus.
The Courier reached out to Ty Yu, Gail Cooper and Mark Rocha for comment but have yet to receive a response. This story will be updated as more information becomes available.
Correction: A previous version of this story stated that Israel said the incident happened around 2012-2013, rather than 2011-2012. This post has been updated with the correct year information.
Correction: A previous version of this story stated that Mr. Yu was employed by PCC. Yu is contracted to work on campus through I-8 food services. This post has been updated to reflect this information.
Latest posts by Amber Lipsey
(see all)