The Library will be hosting its second Food For Fines event to help students pay their library fines.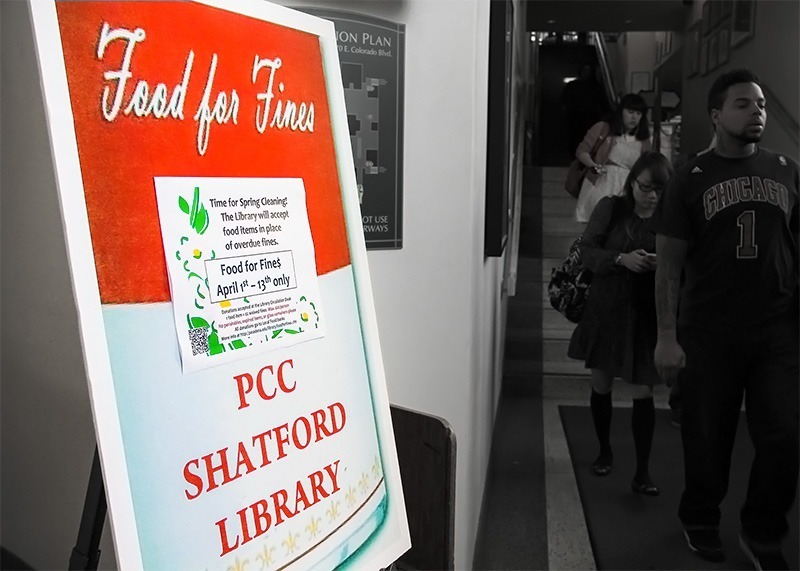 Food For Fines will be from April 1 to 13 at the Library, said Jared Burton, Librarian.
"Food for Fines was created last year by Pearl Ly who is now Assistant Library Dean," said Burton.
According to the Shatford Library website, students will get $2 in current fines waived for each can or package of food donated during the drive. The Library staff will be writing down the names of the students that donate cans, that's how students will be able to get their fees waived.
"The purpose of Food For Fines is to help students pay their fees at the library, whether it's to pay for late books or returning a laptop late," said Burton.
According to Burton the food cans that are donated by students are taken to food banks. "Last year we delivered the food to two different food banks," said Burton.
"We were able to waive $560.83 [in fines] because a lot of students participated," said Burton.
The library is using different social media to promote Food for Fines, said Lauren Bauer, Library Technician.
According to Bauer this year the library staff is working really hard to put the word out about this event, so students can take advantage of it.
There's a limit to how much students can get waived. "Students can't get more than $20 waived," said Burton.
Donations will be accepted only at the Circulation Desk. The items that are in special need are: peanut butter, rise, pasta, beans, canned meats (tuna fish, beef stew), canned vegetables and fruit.
Latest posts by Karla Sosa
(see all)