An 18-year-old suspect charged with murder for allegedly gunning down a PCC student missed his arraignment today without explanation.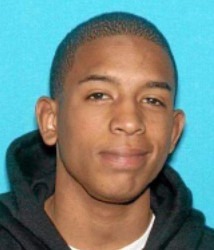 Jonjon Crummie was arrested on Monday at a medical center and was later charged with murder for the slaying of 19-year-old PCC nursing student Irais Acosta.
Crummie missed his arraignment this morning because he is in a medical ward, according to a court official. The judge asked the sherriff's department to get an explanation for his absence.
His arraignment may be rescheduled for Friday morning, the official said.
Latest posts by Christine Michaels
(see all)