This past weekend at the Rose Bowl was the ultimate laid-back summer party as Arroyo Seco Weekend kicked off their second year of the two-day music festival featuring food, drinks, DIY art studios, a botanical garden and a geodesic dome from NASA's Jet Propulsion Laboratory.
Goldenvoice, the same company behind Coachella, delivered an eclectic lineup from Jack White, Alanis Morissette and sometimes-actor Jeff Goldblum and the Mildred Snitzer Orchestra to The Revolution, the band famously founded by Prince and featured in the iconic film, "Purple Rain."
An estimated 25,000 people per day attended to see acts such as Neil Young, The Pretenders, Belle and Sebastian, Robert Plant, Kings of Leon, Third Eye Blind and Kamasi Washington along with White, Goldblum and The Revolution.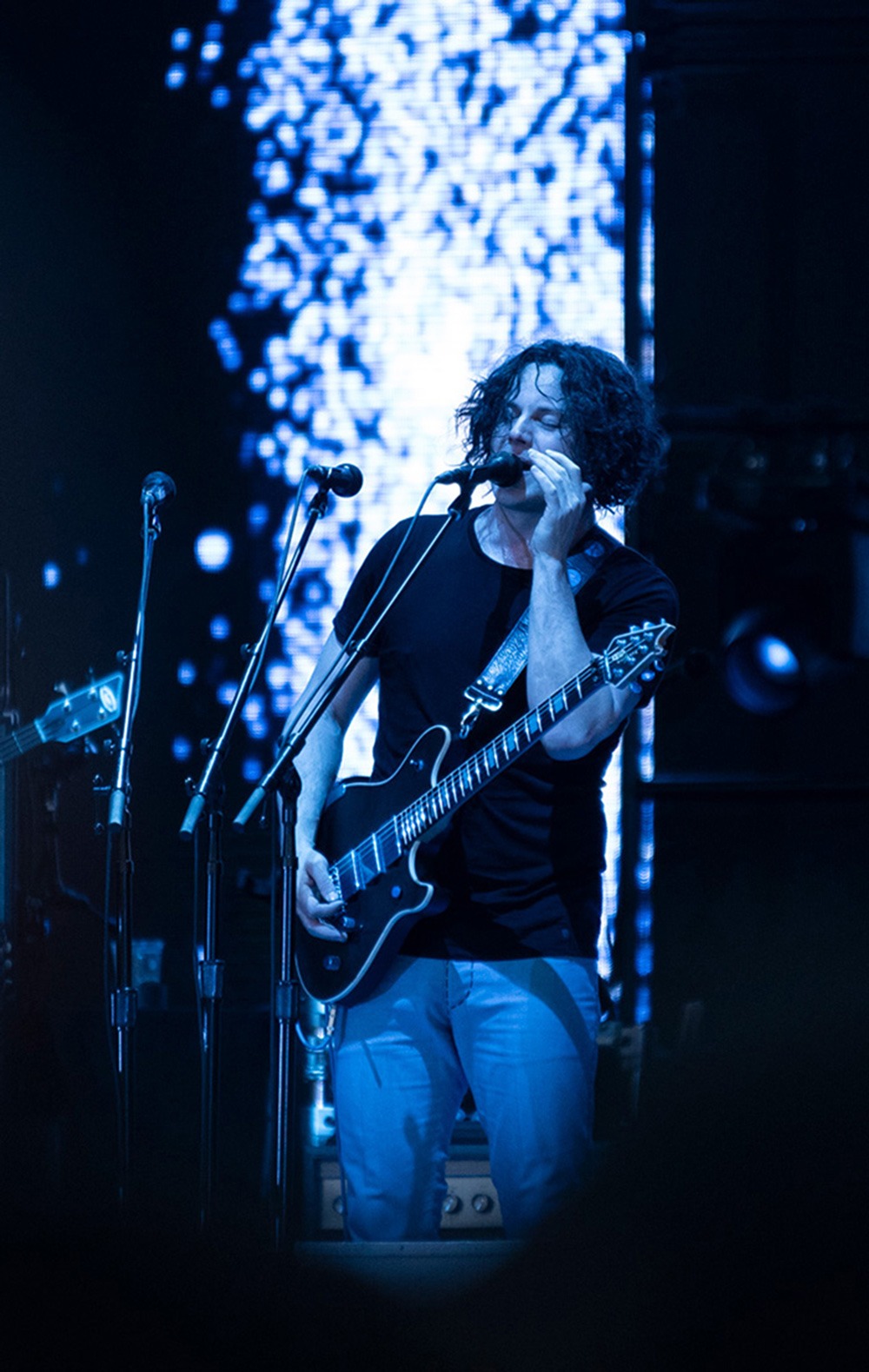 Jack White delivered a stellar set featuring songs from his newest album "Boarding House Reach" interspersed with with songs from his previous album "Lazaretto." "That Black Bat Licorice" was an audience favorite along with "Connected By Love." White ended his set with popular tunes from his time with The White Stripes, including "The Hardest Button to Button" and  "Seven Nation Army."
Alanis Morissette thrilled audiences, but mostly stuck to her 90s catalogue delivering well-known hits, "One Hand In My Pocket" "Ironic" and "You Oughta Know."
Actor Jeff Goldblum gave a lively and spirited set for all the hardcore jazz fans with covers from Herbie Hancock, Neil Young, The King Cole Trio and Nina Simone on "I Wish I Knew How It Would Feel To Be Free."
The Revolution
The Revolution gave audiences a funk-laced trip down memory lane when they performed hits from their time with Prince, including "When Doves Cry" "Raspberry Beret" "Let's Go Crazy" and the tear-jerking epic ballad, "Purple Rain."
After their incredibly popular performance on Sunday afternoon, Revolution member Lisa Coleman spoke to the Courier about their current tour.
"I cant even tell you how meaningful it's been to us that there has been such a great reaction from the crowds wherever we go," Coleman said.
Coleman said she was surprised at how many younger audience members knew the songs. She relayed a story about one gig they performed at where a group of 12-year-old girls in the front row knew the words to every song.
Being back together and performing again took a bit of getting used to as well as some emotional preparation due to the fact that the impetus for their reunion was the untimely death of Prince in April of 2016.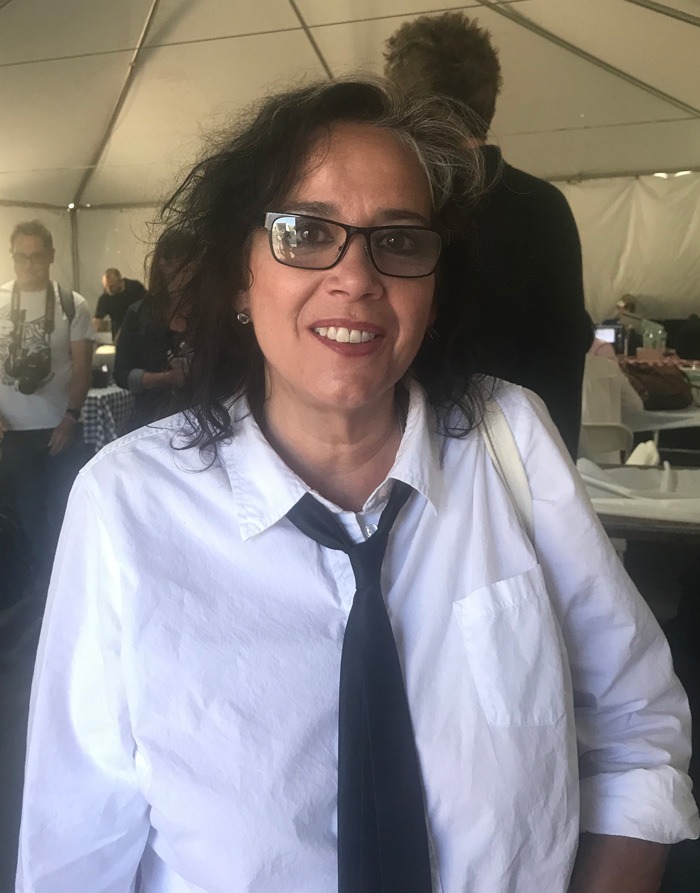 "First the whole band had to get past our own emotional struggle with singing these songs after the loss, you know, literally we would all be at our instruments looking to this spot, the empty spot and we had to break so many habits. It was an emotional thing sometimes, it would be like 'Why aren't you there?' and I'd just start weeping, so we had to work through that," Coleman said.
On whether or not the band has plans to record a new album, Coleman said she didn't know. The idea had been floated because of how well they all jam together but, at the moment, Coleman says that they're just exploring the songs they all wrote and played together for the time being.
She said that one of her favorite memories of Prince was when she first joined the band.
"He was really supportive of me when I first joined, he was like my little best friend and he would whisper little tips to me and we used to do our makeup together sometimes before the show. I'd do his face makeup and he'd touch me up a little bit, he was good with eye makeup," she said with a laugh.
While the band isn't sure what to expect or how long people will want to hear them play together, Coleman said they're just feeling it out as they go along and that playing together is like therapy for them because they are essentially a family.
The Food & Drinks
Along with a well-picked musical lineup, Arroyo Seco Weekend also featured a plethora of food and drink vendors, which included vegetarian and vegan options.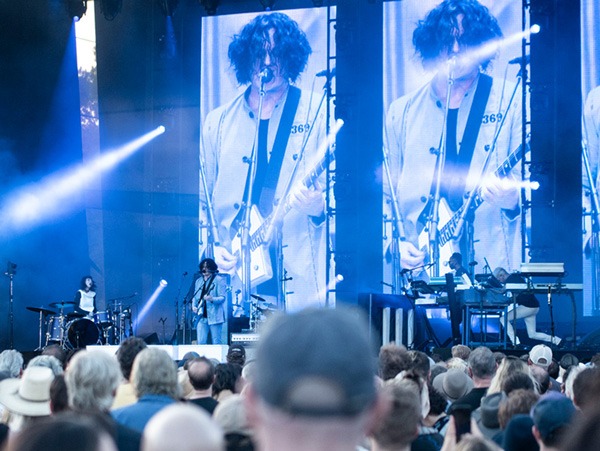 Three Weavers Brewing Company provided popular beer options while 101 Cider House returned after their stint at Eat Drink Vegan in May with five different cider options which included their signature apple cider.  There were several cold brew coffee and kombucha options and Glenlivet was on site with signature cocktails.
The food was paired perfectly with an almost BBQ themed selection featuring southern fried chicken sandwiches from The Ponte Ristorante, pulled pork and brisket sandwiches from Barrel and Ashes and the Kogi BBQ truck. Asian-inspired options were also available as well as treats for those with a sweet tooth from Afters Ice Cream and Baby Love Sweetery.
Festival fun
Arroyo Seco didn't stop at food and drinks. NASA's Jet Propulsion Laboratory brought a geodesic dome where every day they played games with audience members while teaching everyone important facts about outer space and science.
A DIY art lab was set up for attendees to make their own custom head wraps, essential oil spritzers or jewelry. An energy playground featured seesaws that had phone charging stations so concert-goers could charge their devices while indulging in their childhood pastime.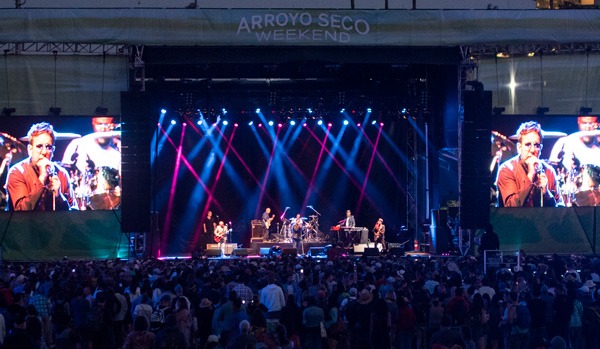 The Huntington featured an interactive botanical garden and the Kidspace Children's Museum was on site for the underage music fans.
For their second year out, Arroyo Seco did a superior job at putting on a large-scale festival with very few hiccups. While the summer is being inundated with more and more festival-like events attempting to cement their place in the market, this one has the legs to stick around as long as they continue to book great lineups and keep the prices semi-reasonable.
Latest posts by Amber Lipsey
(see all)