Typical Wednesday nights around Pasadena City College are quiet. After 8 p.m., the stillness of the streets is usually only disturbed by the occasional honk or loud music bellowing from a car. This Wednesday night was not like every other night.
On Colorado Blvd. Zankou Chicken's neon sign shined like a lighthouse, beaming through darkness and showing others the way. Several cars parked alongside the restaurant while people poured out of their cars, flooding the sidewalk. Crowds lined up outside the neighborhood staple, all there to offer support. They were there for one thing: justice.
On this day, from 10 a.m. to 10 p.m., Zankou Chicken of Pasadena offered to donate 100 percent of its profits to the Armenian relief fund for its current conflict between Azerbaijan and Turkey over the region of Artsakh. The owners of Zankou realized the importance of the cause and decided to take action.
"I actually wouldn't be here today if it weren't for my great-grandmother," co-owner Vartkes Iskenderian said. "My great-grandmother hid under a bunch of dead bodies until she could escape in the night."
The restaurant advertised the fundraiser on social media and the announcement was re-tweeted and shared across multiple social media platforms. People from as far as Long Beach came to show their support.
"It is just a horrible situation that is happening right now," Long Beach resident Rachel Locke said. "So, as much as I can help, that's what I will try to do."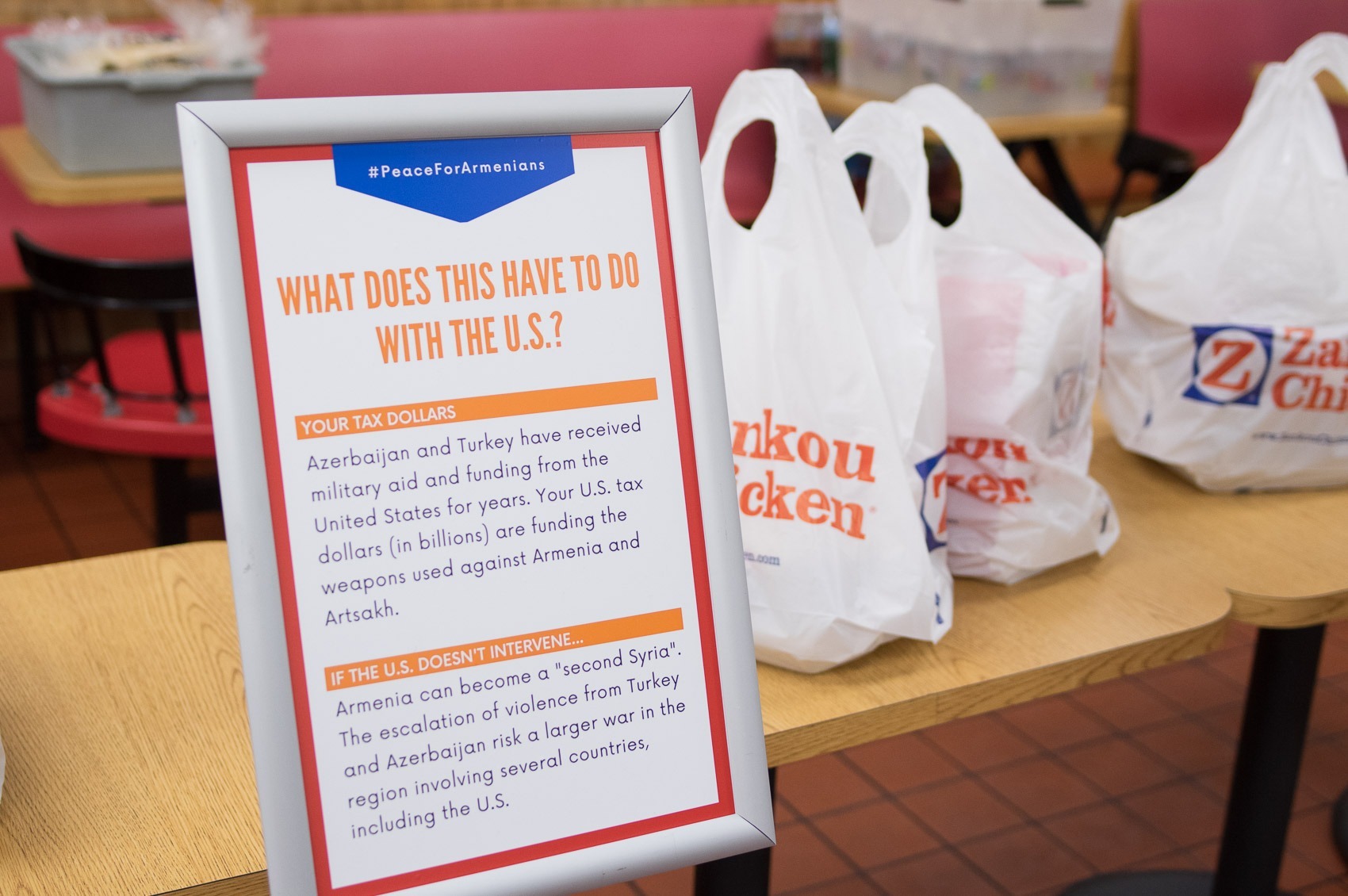 The lack of news coverage sparked initial protests around Los Angeles. Pasadena local and PCC alum Raquel Bogohossian felt newscasters needed to break their silence and inform the public of what was happening in Armenia.
"The newscasters involved were very quiet," Bogohossian said. "Not until they see our kids close the freeways then that's when they started making noise, that's when they started coming up. Why were they quiet? That's the question, why?"
Tensions between Turkey and Azerbaijan have been worsening, and many Armenians in the United States fear for their family still living there. For Yulina Kostandyan, the general manager for Zankou's West L.A. location, this situation hits close to home. Kostandyan's grandmother still lives in Artsakh, the area most severely affected by these threats.
"My grandmother is there, and she just barely got to Armenia in a safer place," said Kostandyan. "She participated in the first war in the 90's, but she was in her 50's then. Now she's in her 80's, and she never expected that this would happen again."
Many have been displaced from their homes and have fled for safer refuge. Family properties are left in limbo with no idea if or when they will be able to return.
"It has been a tough couple of days when they are bombing precisely the place they are living," said Kostandyan. "We have yet to see what will happen with our homes, but most importantly, our family."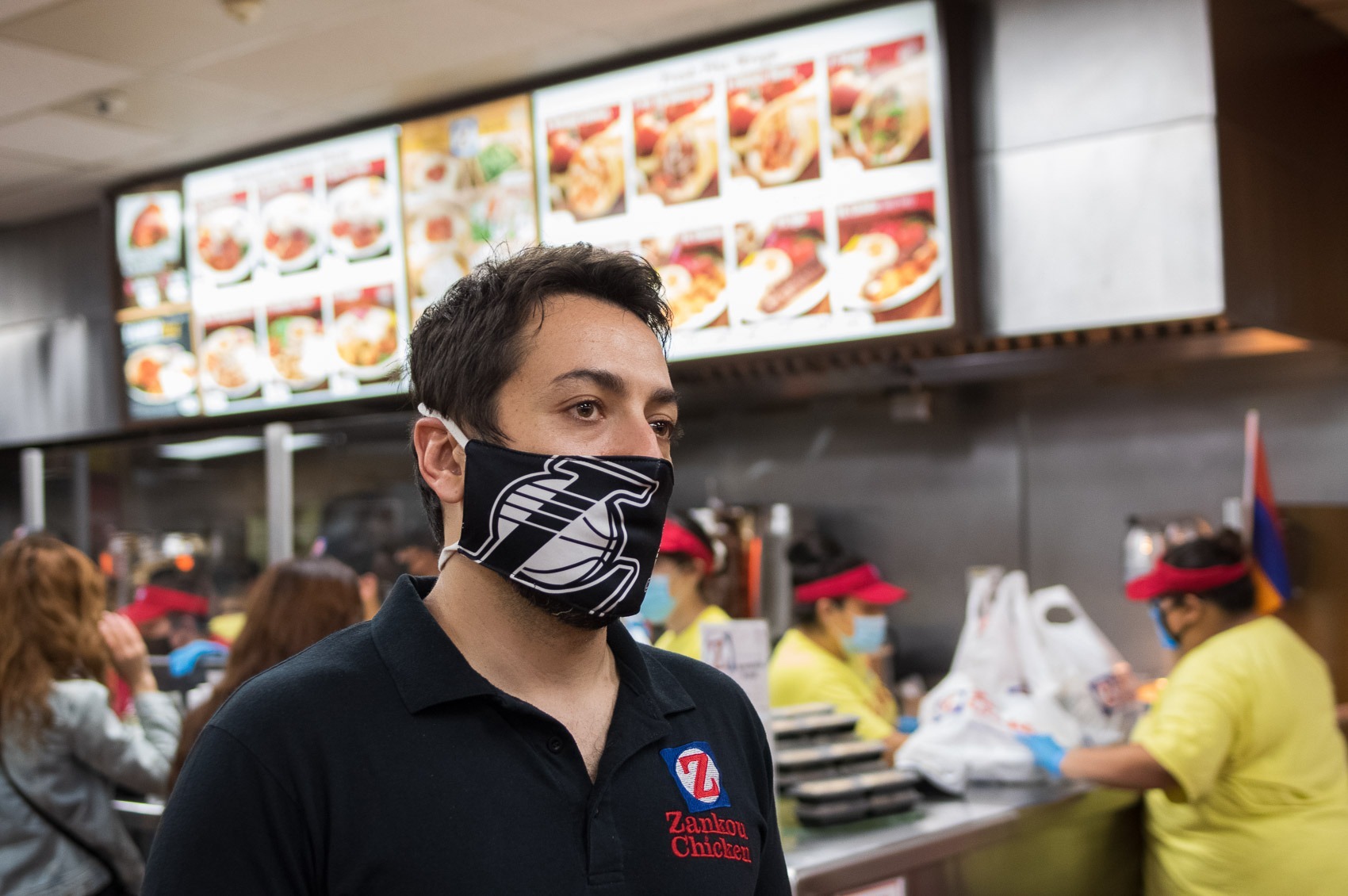 Iskenderian says the humanitarian fund is essential for the villages in Artsakh who are left relatively defenseless.
"This fund today will give money to the villages and the areas that are being attacked," Iskenderian said. "They have cut off their electricity, and a lot of civilians are being killed by drones and missiles."
Zankou was able to raise more than 30 thousand dollars for the Armenian relief fund. They later partnered with another charity who matched their donation, and the generosity just kept growing from there.
"We gave 32 thousand, and we said we could match it," Iskenderian said. "Another group raised 20 and we donated it to another group that matched that. That's 125 thousand dollars in one day. Why? Because people really do care."
It was evident that this night people were not there only for the food but to stand in solidarity with Armenia. Many waited hours for their food, but no one was complaining. Instead, people shared stories of their family's own personal experiences and struggles. Group discussions of what they hope will happen and what needs to happen echoed around the block.
"We just want to be heard," said long-time Zankou patron Aline Tatilian. "We want social media, the news to give the right information so that everyone in the world can know what's going on. We want justice."
Latest posts by Ceyli Orrego
(see all)