The PCC biotechnology department has just been awarded a whopping $3 million grant from the California Institute of Regenerative Medicine (CIRM) for their CIRM Bridges internship program. The program is an internship within the biotechnology department for students who are specifically interested in stem cell career paths.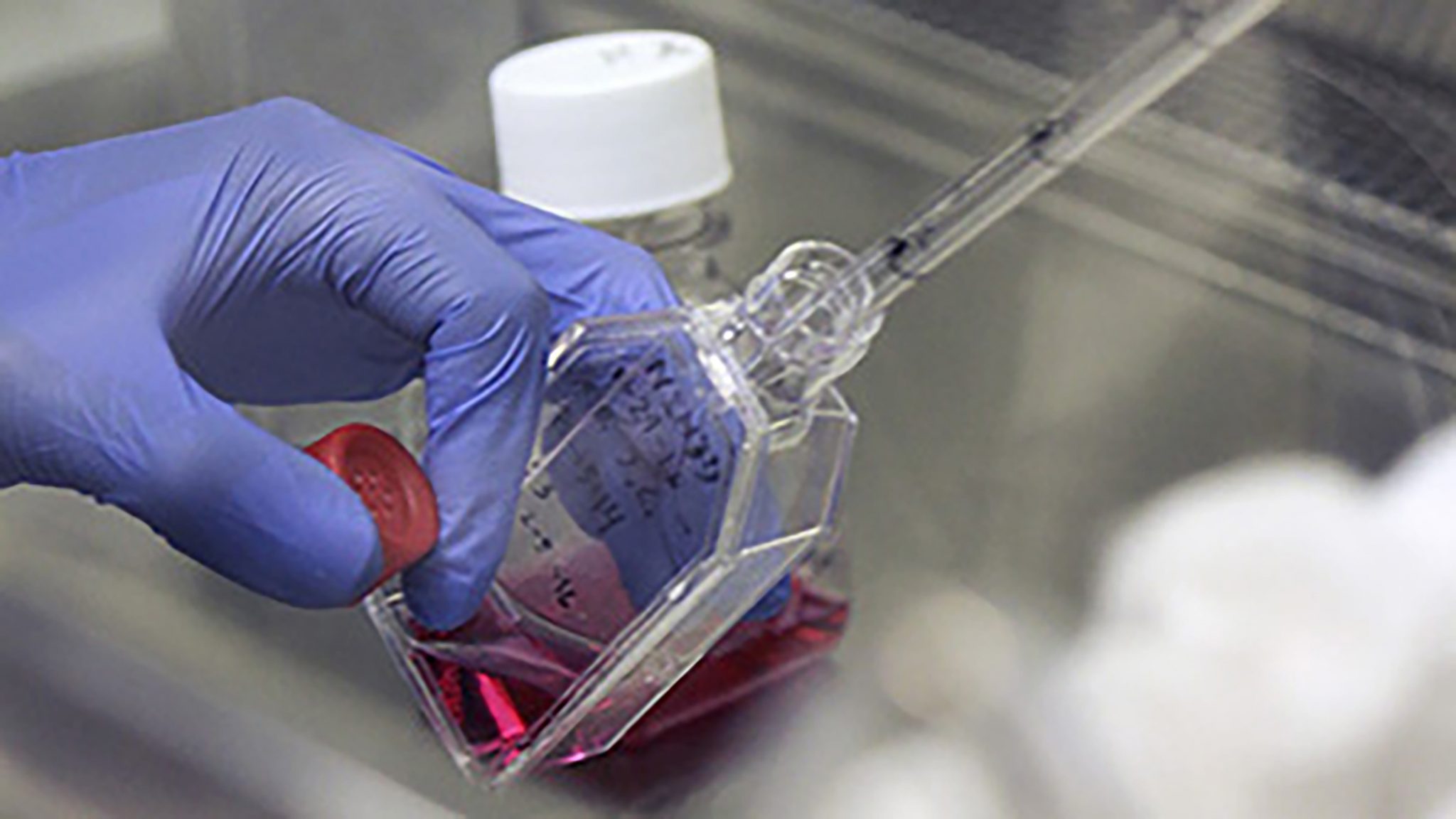 The CIRM Bridges to Stem Cell Research program, within the biotechnology department, will use the grant money to fund one year-long internships for students in the program, as well as a hands-on stem cell techniques courses, community outreach, education activities, individual stipends to students for their research and activities training in patient engagement.
Professor Pamela Eversole-Cire, the head of the CIRM program, was very excited about how much the grant will benefit the students.
"The goal is that the students get to work on an independent research project and that's really what has happened here for the most part," she said. "It really is great."
The CIRM bridges program is a specific program for students wishing to enter the stem cell research field.
"Students come through the program with the intention of transferring and use that skill set to help them acquire a job when they transfer," Eversole-Cire said.
Not everyone in the biotechnology program enters the CIRM program. CIRM Bridges is a specific program for students who are interested in pursing a career in stem cell research.
Eversole-Cire explained the populations of students who enter the CIRM program. Some students working on an AS transfer degree go through the program so that they're prepared to work in a research lab upon transfer.
"Students who participate are successful in obtaining an undergraduate research position in a lab and that's a terrific experience for them because it really jump starts their career," Eversole-Cire said.
Eversole-Cire explained that many students complete a bachelor's degree and then return to take the CIRM program in order to get work experience so they can work in a lab.
"Just having a bachelors of science doesn't really prepare you to work in a research lab," Eversole-Cire said. "These labs really want to hire in someone who already has experience so we help them to the best of our ability."
According to a report written by Eversole-Cire on the program track record, 90 percent of the students who completed the CIRM Bridges program had already earned a bachelor's degree.
Six percent of program participants had already earned a master's degree before coming into the program.
The CIRM program also boasts great diversity, as 76 percent of participants who have completed the program thus far were minorities.
Adrineh Bonyad, a former program participant, now works in the CIRM program as a teaching assistant.
"I like that you get to go into a working laboratory, and you get to work on your own project," Bonyad said. "You learn a lot, you learn what you're trained to do but then you learn so much more working with diverse people."
Bonyad completed the program in 2012, which helped her acquire a job after she finished. "I worked at USC so I had a great experience there," she said. "You get to not just work on the project that you want, but you get to touch on other projects so I got to do a little bit of everything and it was a great experience."
Bonyad hopes to work in clinical research as a nurse practitioner and do more patient care. She believes that the CIRM grant will be a huge stepping stone for the current participants.
"I believe it gives them a platform to really exercise what they learn here and gives them a good year of just concentrating on their project and not having to worry about finances, so it's going to be very beneficial to them." She said.
The CIRM grant allows students to complete their one-year paid internship at one of three institutions that the program has a partnership with. Students can do so at The California Institute of Technology (CalTech), The University of Southern California (USC) or the Children's Hospital Los Angeles.
The grant is a five-year grant and does not need to be renewed every year. One exciting feature of the grant is the $3,000 dollar stipend each student will receive for his or her research budget.
"It's a very unusual grant with respect to that, because not that many will pay full support for one year," Eversole-Cire said. "The stipend pays for any research related fees such as [chemical mixtures] and supplies and it's expensive to have someone in the lab performing research so that funding really helps."
In order to apply for the CIRM program, students must first complete the biotechnology certificate program, or have an equivalent, then apply to the CIRM intern program. The application process requires attendance at a one-week mandatory boot camp where students learn how to write their applications, participate in mock interviews and have a brief introduction to working with mouse embryonic stem cells.
"Its important to note that we do not work with human stem cells on this campus, only mouse stem cells," Eversole-Cire said. "We teach them how to culture and manipulate mouse embryonic stem cells as part of their training."
After the end of the internship program, about one-third of students go on to work in academia, while another 14 percent go on to work in the biotech industry. Many times the private institutions where students intern will then hire them full time if they have the funds.
"We have students who end up working at children's medical center and UCLA medical center," Eversole-Cire said. "The goal is that the students work on an independent research project and that's really what has happened for the most part. The program and this grant really is great."