Go in for Wednesday night karaoke and be amazed by a drag show put on by your friendly neighborhood royalty.

The Boulevard was alive with glitter, false lashes, and free love for the weekly drag revue hosted by Hummingbird Meadows featuring Nomi B, April Showers, and Miss Tia Wanna. Inside a dark bar patrons found laughter, dancing, some PDA, and welcomed spanking.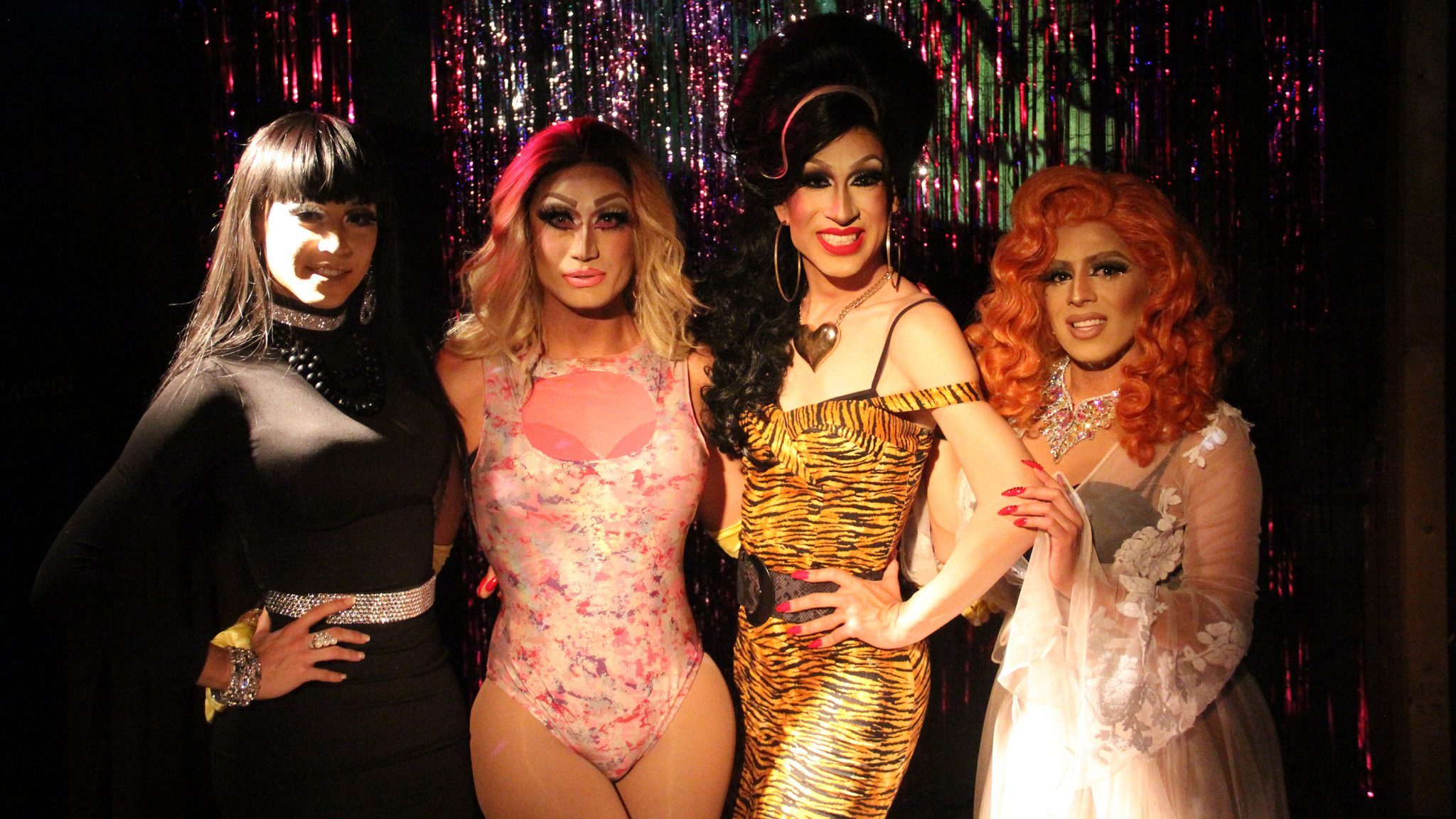 Since the night called for karaoke, neon star and resident crooner, Ryan Spears (like Britney Spears) was found waiting at the bar patiently for the tide to come in. One moment the bar was near empty, the next bodies were huddled close in anticipation for the performances to begin — and not just the headlining queens.
Spears is a music major at Pasadena City College, and the Boulevard is like a second home to him. Spears wasn't really a bar or nightclub type before coming to The Boulevard for karaoke but now, like everyone who comes to The Boulevard, he always comes back.
"I'm here to chill, I'm here to sing, I'm here to drink. It's fun, fun, fun. And people always come back," Spears said.
His advice to new karaoke participants is to choose something everyone will know so they can help you sing it. And if you need a few drinks to do it, you do you.
Spears prefers songs produced before he was born and his go to songs include "Dreams" by Fleetwood Mac and "Missing You" by John Waite. The experience of karaoke is more than just making sure you know the words, but entertaining the crowd. Everyone in the bar was inviting and conspires to see you succeed up there, not fall on your face.
"My friends opened a gateway for me and helped me come out of my shell and be comfortable doing these things and being in this kind of environment. I'm thankful," Spears said.
The bar has remained the only gay bar in Pasadena since the Courier last checked in on the beauties in 2013, though Pasadena was voted the second gayest city in the U.S. in 2014 for our elected LGBT officials and lesbian book clubs.
With little access to gay friendly bars in Pasadena, many local residents have their first community experience at The Boulevard such as Alex Mora, 30, who has been coming to The Boulevard for 8 years.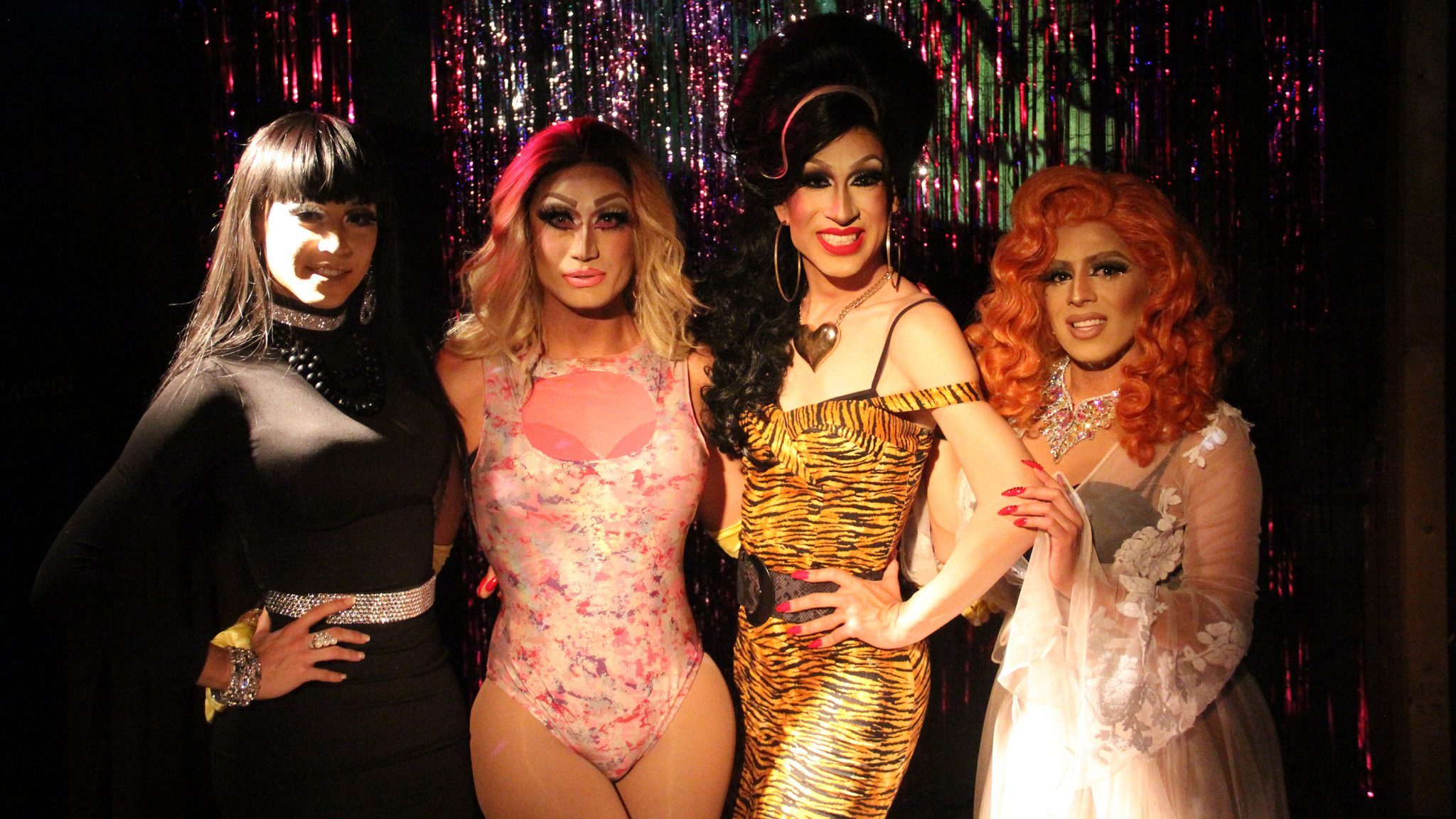 "I was a little scared, a little nervous. I didn't know what to expect. But I came into a very friendly crowd- very friendly and very respectful. It was nice," Mora said about his first night at The Boulevard.
The counter-culture at The Boulevard doesn't feel like a counter to anything but negative energy. And if you're messing with the vibe? There's a fix for that.
Jamal Berotte, a bartender at The Boulevard, told us about the various whips and riding crops his boss collected but most importantly that he felt like part of a family there like most who frequent the watering hole.
"I got whipped myself for my birthday," Berotte said, "It really turned me on, it was hot. The bad part was, it was my boss."
With the exception of Ryan Spears, who has a voice like honey, the patrons made their best efforts to have their bit of glory in front of the mic in between shows from the resident queens.
The ladies came out with hit after hit, from Selena's "Como La Flor" to No Doubt's "Tragic Kingdom" days, the nostalgia was as ripe as the Angry Orchards the bartenders kept coming back with.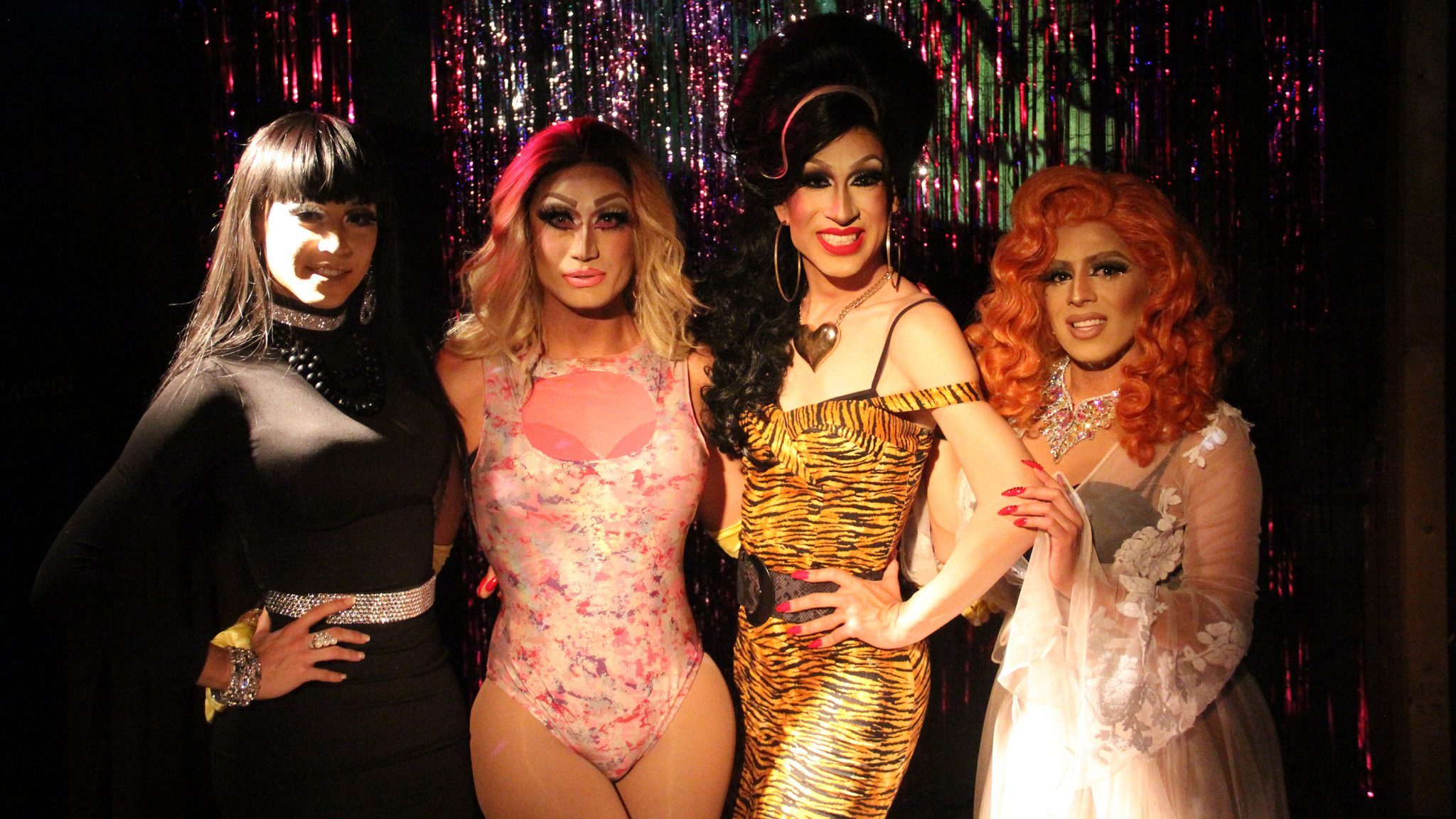 On Fridays, Miss Tia Wanna hosts "Fishy Friday," where they have contests such as lip singing and a drag contest. If you are looking to have fun and be yourself, then The Boulevard is your new home.