In a quest to shed light on a marginalized group at PCC, the Queer and Undocumented Empowerment Support to Thrive (QUEST) center dedicated a week of action to undocumented members of the community.
The center held a series of virtual events for undocumented students this week, spotlighting topics such as financial aid for undocumented students and immigrant rights. The event also featured a peer support group led by undocumented Harvard graduate and filmmaker Dario Guerrero.
Wednesday's Zoom meeting of 15 people began with Guerrero providing footage of Cameroonian ICE detainees in Louisiana's Pine Prairie Detention Center, each one's face blurred for anonymity:
"We have been in custody which ranges in duration from 11 to 21 months," said the main speaker. "None of us, I mean none of us, have ever been granted parole."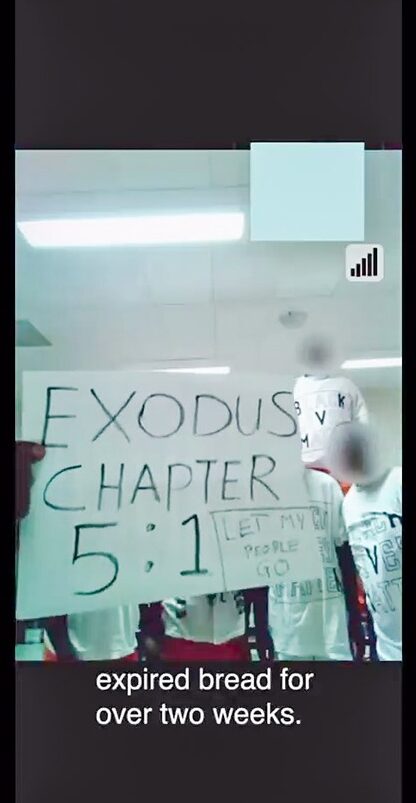 Another detainee held up a piece of paper reading "NOTHING IS WORTH OUR FREEDOM."
The speaker goes on: "We noticed the facility has been feeding us with expired bread for over two weeks. They treat us like animals, without compassion." Another detainee begins speaking: "For over 8 months, we have been submitting documents for parole. (ICE) has never received any mail regarding our parole. We wonder where our mail and money has been going."
The footage was initially met with silence. Viewers then began to offer their condolences to those in detainment: "There's a pandemic…people's lives are at stake, people are dying." Viewers described the footage as "horrifying," "sad," and "triggering."
Others offer what they know about ICE, the closed-door organization responsible for parent-child separation policies condemned by the United Nations. Nearly 1,500 children are missing or lost, people in detainment are getting sprayed with harmful disinfectants, doctors hoping to provide flu vaccines to the detainees last year in December were arrested. Certain ICE officers have been proven to be active in white supremacist circles, and a private Facebook group(link) was revealed to the public last year, exposing a culture of disregard for the lives of their inmates.
The next video showed police violently tackling and detaining a man outside a gas station. An anonymous member of the call gave his input on the matter.
"When I was younger I always wanted to be a police officer…cops are the good guys, but now that I'm seeing all of this, what kind of cop would I have been, you know?"
Guerrero responded to the caller.
"In another world, maybe I would be in a uniform," Guerrero said.
The conversation shifted from mistreatment in ICE detention centers to Border Patrol's strategies for preventing immigrants from crossing the border.
Guerrero provided footage of Border Patrol officers raiding a camp set up by "No More Deaths," a humanitarian organization aimed at preventing the deaths of immigrants attempting to cross the deserts between Mexico and the US.
The organization drops water, socks, and other necessities in the remote hostile desert for said immigrants, who travel anywhere from 30 to 80 miles on foot to get to the United States. Hundreds die every year from exhaustion, hypothermia, dehydration, or poisonous bites). A report from 2018 revealed Border Patrol's policy of destroying water left by humanitarian organizations for people crossing the desert.
The conversation then moved to the upcoming Presidential election and concerns regarding the threat of white supremacy as the Trump administration fails to condemn it.
"Just to be safe, my brother went out and bought a shotgun," said Dario. "That does a lot for us in terms of making us feel, like, maybe we have some measure of defense against anything." Others chimed in, calling it "the year from hell" and saying "it's hard to maintain hope."
Friday's meeting was a film screening of Rocío, Dario Hernandez's debut film about his story as an undocumented immigrant. It's available on Amazon Prime, and can be viewed here. The UndocuChats Peer Support Group meets every Wednesday, 11-12 am. You can reach PCC's QUEST center here for further information.
"Sometimes it feels like we are living in a bubble of uncertainties," Desiree Recarte, a resource advocate for QUEST, wrote in chat. "We do not know what is going to happen next. It is hard to trust those who are supposed to be our leaders."
Latest posts by Hunter Tidwell-Higgins
(see all)