While the relentless pandemic and unhealthy smoke from local wildfires have kept the campus closed to students, the 35 members of the Green Lancer Club have adapted to these changes and are convening in order to promote thoughtful conversations among peers about the dire situation of a natural world seemingly in collapse.
Founded in 2018 by a few environmentally conscious students who have since transferred from PCC, the dormant Green Lancer Club was recently recommissioned by a new crop of student leaders who have a very focused message: "Things are really serious."
Those are the words of club President Noelani Fixler, who in coordination with a handful of Green Lancer club officers, has announced the first in an ongoing series of open virtual events set for Sept. 28. They've invited 17-year-old Youth Climate Strike LA cofounder Jesus Villalba Gastélum to speak about the fight for environmental sustainability and climate justice.
Villalba Gastélum, also the city coordinator of Earth Uprising Los Angeles, helped organize a demonstration that attracted a keynote speech by noted Swedish teen climate activist Greta Thunberg. Having dedicated himself to organizing for climate justice, Villalba Gastélum answered the call when Green Lancer Vice President Victor Corona reached out.
"I got in contact with Jesus," Corona said. "He has a very interesting story. He was forced to leave Mexico with his family. He had to learn English when he was in second grade."
Villalba Gastélum's family fled the danger of the local cartel when he was a three-year-old in Sinaloa, Mexico and found safety in the Southeast Los Angeles area.
"He's very young, but very motivated," Corona said.
Villalba Gastélum quickly rose to the forefront of youth climate activism in Southern California. Last year at the age of 16, feeling the need to make a difference, he met up in South Pasadena with a few like-minded students. His journey as an organizer began when the Global Climate Strike was launched, and he couldn't find a place to sign up for direct action in Los Angeles. With Villalba Gastélum taking the initiative, Youth Climate Strike LA was born.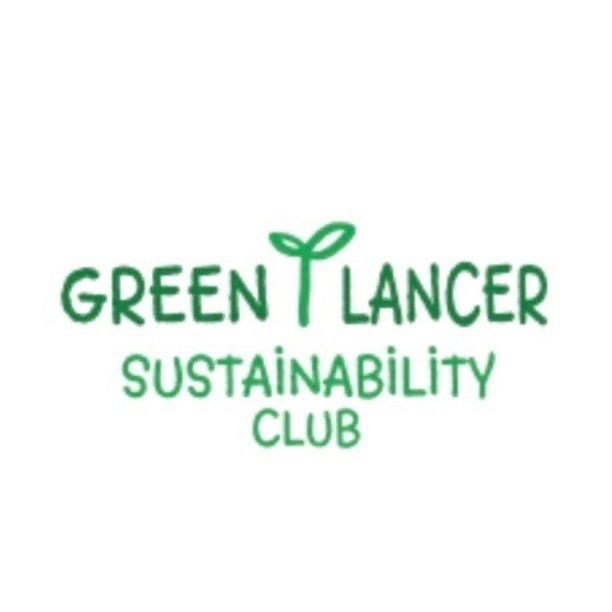 Speaking onstage at their Nov. 1 event at Los Angeles City Hall, which also featured an appearance by local Grammy darling Billie Eilish, Villalba Gastélum told the crowd, "Now I am the state lead for the California Youth Climate Strike," he said. "But I can't help but remember when we were just four students in Pasadena on February 28, in a little store owned by one of the organizer's parents, where we talked about how we wanted to change the world."
When asked by The Courier about his goal as a climate organizer, he shared his perspective.
"I hope that if I leave any impression on my fellow students, it's that things are more connected than they seem." Villalba Gastélum said. "My goal is to share my experience as an undocumented student of color, and hopefully encourage others from marginalized communities to lead."
When the Green Lancer Club relaunched in February, the officers planned a list of initiatives to advocate for on-campus sustainability, but due to the shutdown none of the initiatives will happen this year. They've since switched tactics, and that has led to a different form of engagement.
"The way in which we go about fulfilling our objectives is through communal acts that are typically done at PCC or our local communities," Layla Hernandez, the group's public relations officer said. "But now with COVID-19, we are trying to find ways to continue our mission."
Whether on campus or in the community at large, the Green Lancers' objective is clear.
"The mission is to promote a more sustainable campus," Fixler said. "Through that, also promote a more sustainable Pasadena, Los Angeles, and California and world—and just get people to move toward more independently sustainable behaviors. But also show people how they can advocate for long-term change through lobbying, or activism, or any type of channel."
With the West Coast still smoldering from recent wildfires, the discussion couldn't be more crucial or timely. Fixler sees a nexus between the COVID-19 crisis and environmental sustainability.
"Very integrated with sustainability is treating the outdoors responsibly, and I think with COVID we've seen a huge spike of people who are going and recreating outdoors," Fixler said. "Which is great. We love that, but I think a lot of people don't know how to do it responsibly. I just saw a statistic that there are 25 illegal campfires in the Angeles National Forest every day this whole summer, before the Bobcat fire started, which is really alarming, because that's 25 potential wildfires every day."
Corona, who delivered a presentation on the Citizens Climate Lobby at the Green Lancer's first Fall meeting Sept. 14, stated the Sept. 28 virtual event begins at 11 a.m.
"Anyone can attend it. We have a link on our Instagram," Corona said. "We're interested in having students, or club officials, who want to present something related to the environment within our community or state to present in one of our meetings. I think that would be awesome."
With the climate crisis pressing in and an ever more apparent need to address social and economic inequities, the Green Lancer Club is hoping to manifest change beyond the boundaries of the PCC campus.
"That's the overall goal of our club," Hernandez said. "To promote a greener and more eco-friendly campus, and we want to pour that into our local communities, not just leave that in our college."
Latest posts by Mark Sovel
(see all)