Adrenaline rushes and dim-lighted stages set the tone for theatre students that have auditioned for the fall and winter plays, "The Laramie Project" and "The 25th Annual Putnam County Spelling Bee."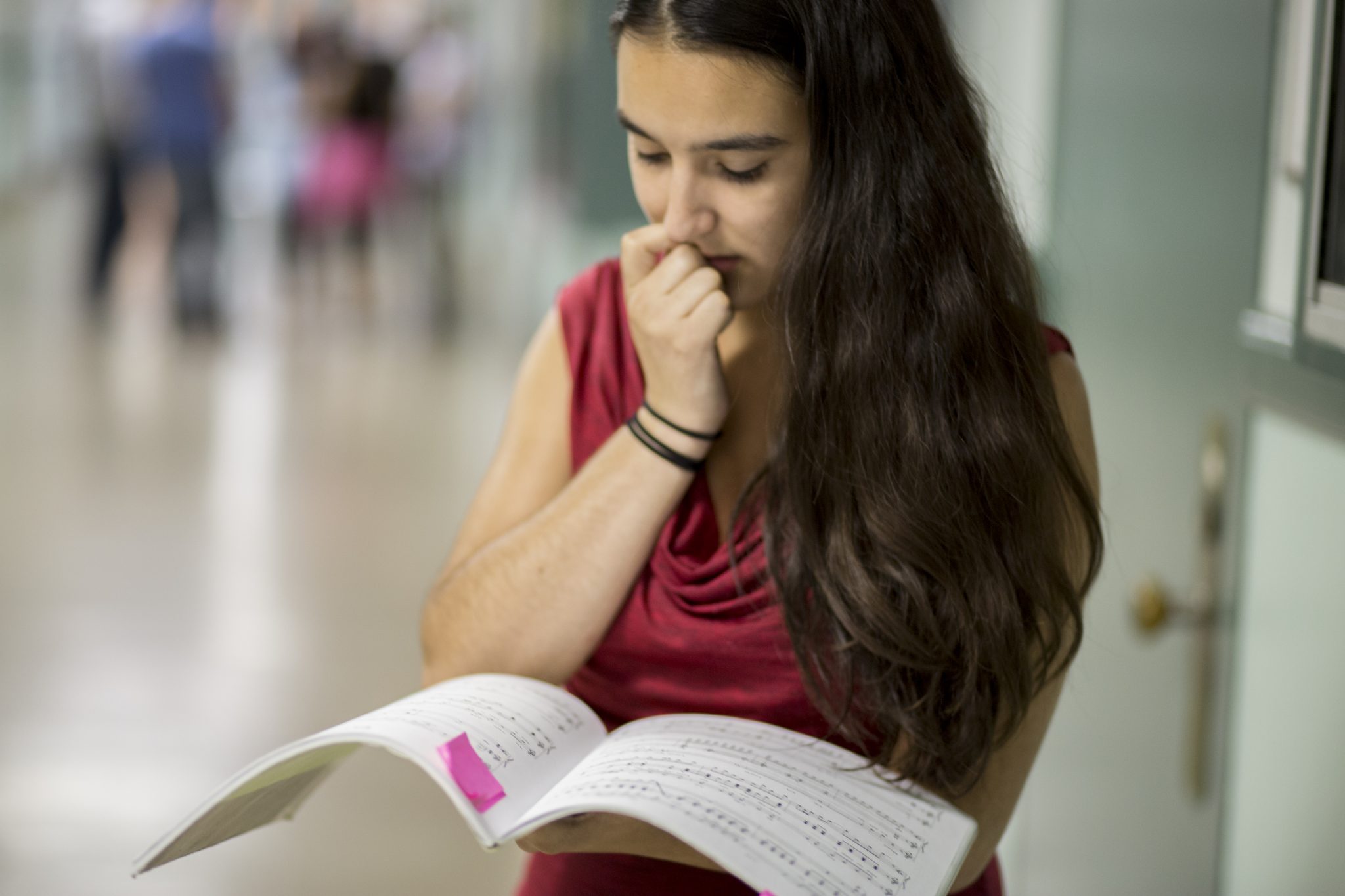 "The Laramie Project" is a play that circulates around interviews of people and their thoughts on the murder of 21-year-old Mathew Sheppard that took place at Laramie, Wyoming in 1998. Sheppard, a gay college student, was violently kidnapped, killed and tied to a fence. The occurrence shocked the nation and brought the issue of hate crimes to light.
"[It] is a really important play to introduce, especially with so many hate crimes with people of color and with gays," said Suzanne Hunt-Jenner, the play's director and theatre professor.
Both plays are classes that students will be given add codes if chosen to play a part. The add codes will allow students to enroll in classes that qualifies them for credit for theatre art majors.
The Laramie Project auditions consisted of "cold readings," which is when an actor is given a script five minutes before reciting it as well as they can.
"I try my best to be frank with students, I don't want to give somebody something that's too hard for them," Hunt-Jenner said. "They are going to be expected to play multiple fast paced roles."
Despite daunting expectations, many students like Edmund Weis tried hard to be one of 20 that will be chosen to be part of this play. Edmund said was interested in the play because "it has a lot to do with homophobia and getting out information, [so] being a part of that would be great."
Assistant director Angela Valentin said that there were many great auditions and about 30 callbacks. The play's performance will first be held at October at 8pm.
In contrast of The Laramie Project, the comical play "The 25th Annual Putnam County Spelling Bee" also had auditions this week. Based on the book written by William Finn, which won the TONY and the Drama Desk Awards for best book, the play consists of six children competing in a spelling bee, each wanting to win for their own personal reasons.
"This is a funny musical, sweet, sarcastic, smart and hardy," said director Karen Benjamin. "This play has a Boutique musical, midwestern feel to it."
For the play's auditions, students were required to perform a musical theatre song of their choice.
Linda Montiel Rangel, who is one of the students who auditioned for one of the 16 roles in the play, said she was "nervous and really excited in the same time. But after singing the first note and letting everything out, I said, 'I did it.' I was really proud that I finished all the way. I really like this musical."
According to Benjamin, 25 students were chosen for callbacks. Performances to this play will start in December 17th at 4pm.
Latest posts by Kelly Rodriguez Murillo
(see all)