A tale of love, loss, society, class, wealth, morality, marriage, memory and the past. The Great Gatsby is about the collapse of the American dream in an era of prosperity and material excess, a theme that carries meaning in today's world.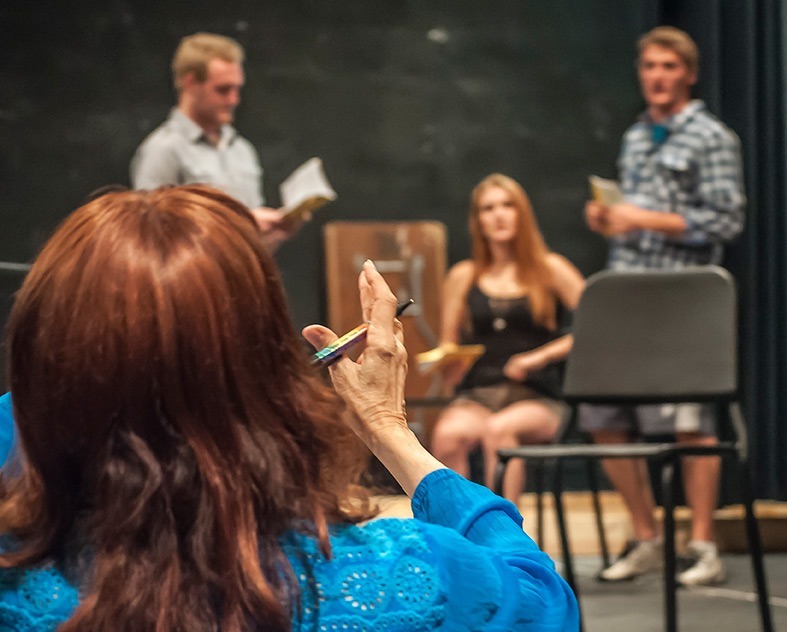 F. Scott Fitzgerald's, "The Great Gatsby," adapted for the stage by Simon Levy, is being performed at Pasadena City College's Sexson Auditorium on Oct. 11 through Oct. 19.  Performing Arts Instructor Suzanne Hunt Jenner will be directing the play and believes it was the right production in order to showcase her talented students.
"I have always loved the book and when I read Simon Levy's play adaptation recently I knew it would be a terrific play for young actors to work on because of the complexity of the characters and their individual relationships," said Jenner.
The Great Gatsby is a novel that was written and took place in the 1920's, a historical period in American history also known as the "Roaring 20's." This time period was filled with many new ideas and customs that broke away from the typical "American family" roles and into a new era.
"[It was] a time of technological advances and great social change," said Jenner. "There were flappers, cars, sex, speakeasies, movies, immigration, prohibition, gangsters, corruption, celebrities and the Harlem Renaissance."
Jay Gatsby is a charming and charismatic man who tries to recreate himself as a wealthy and a powerful figure. Daniel Kingsland, theater major, believes getting into the mindset of such a mysterious character has proven difficult to grasp.
"I've never portrayed a character like this," said Kingsland. "I close my eyes and I try create what I see Gatsby as. I imagine how Gatsby would go throughout his day interacting with people, think how Gatsby would think, leave myself at the door and just let him take over."
The tale of Gatsby dabbles in a bit of everything; it is both a mystery and a romance. The story is a magnificent one to behold and is sure to be entertaining on a stage setting.
Ned Kirby, theater major, will be narrating the play as Nick Carraway and believes it will prove to be a difficult challenge to portray a tale about a different time to the audience.
"The hardest part is getting off book and finding your character in the lines," said Kirby. "You can make everything your own. It isn't so much as going to the character as it is bringing the character to you."
Jenner only has praise towards the story line and is excited to treat the community to an epic performance.
"It's the story of The American Dream and its destructive power and so much more."
Opening night is Friday Oct. 11 at 8 p.m. Tickets will be on sale for $10.
Latest posts by Luis Rodriguez
(see all)