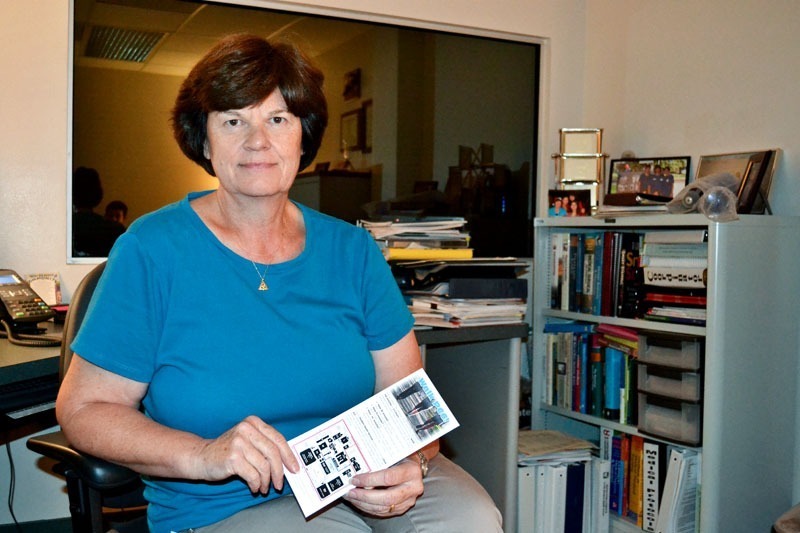 Co-chair of the Health and Safety Committee, nurse practitioner, and Coordinator of Student Health Services Jo Ann Buczko has made her mark in improving the health of students and staff on campus.
As a faculty member, Buczko has made it her mission to improve the health of the campus by providing her expertise in the medical field.
According to Buczko, the common concerns at PCC include student's nutritional health, immunizations, and sexually transmitted diseases.
Yet, all these medical demands can be treated at the clinic which provides health services to all students and faculty free of charge. "The clinic is very confidential. It's run like any other professional clinic; whatever is said here, stays here," says Buczko.
The clinic provides nurse practitioners and a registered dietitian that comes in once a week ensures Buczko. "Every staff member [who] works here loves working with college students, and really wants to be here," says Buzcko.
Buczko has worked at PCC for 20 years and in 2010 won the award for Outstanding Non- Profit Employee by Senator Carol Liu and Assemblymember Anthony Portantino.
Before becoming an employee, Buzcko attended PCC as a nursing student. "Jo bleeds PCC," says Dr. Kent Yamauchi, co-chair of the Health and Safety Committee. "She's clarified the role of college health services" says Yamauchi.
Buczko has brought in many new programs including opportunities for students in the nursing program to receive hands on experience at the clinic.
"She's very committed to not only providing the highest level of professionalism, she is also very committed to this college," said Daisy Ung, senior clerk at Student Health Services.
Buczko focuses on promoting healthier lives for students. She wants to create the healthiest environment on campus.
"Even one or two changes can help a student in a lifetime. Start working on making healthy choices now," says Buczko.
She believes that students should commit to working on one change at a time instead of trying to fix all bad habits at once. She is working on a new campaign called "Walk PCC" to provide maps for students to see which routes they can take around campus to get more exercise. Distances are calculated, as well as recommended times.
Buczko also wants to raise awareness of smoking policies that smoking is permitted only in the designated areas. "We're really looking into making people more aware [of] our campus policy," says Buczko.
Buczko does her best to keep herself, as well as others healthy. She does so by taking spinning classes, which is riding a bicycle that is stationary, as well as walking, at the Rose Bowl.
"Walking changes your mental attitude and helps you [relieve] stress," says Buczko. She also encourages students to look at other alternatives to keeping healthy such as meditation and yoga.
Buczko recommends everyone interested in their health to watch this short video: 23 and 1/2 hours: What is the single best thing we can do for our health?